Having good dental insurance coverage is great both for your oral health and for your pocket. Yet, even with the best insurance provider, you may run into some issues regarding their benefit maximums, the common lack of an out-of-pocket maximum, and more.
The most frequent complaint we see is what to do if dental insurance is maxed out at the worst moment? All carriers can get you into trouble that way as they all have an annual maximum – insurance providers are for-profit organizations, after all.
So, what can you do if or when this happens to you? Are there alternatives you can consider?
What to do If Dental Insurance is Maxed Out?
The average dental insurance plan has a dental coverage maximum of about $1,000 to $1,500 per year. Some can have a bit more but even they will get capped out at some point.
This annual maximum benefit is quite convenient most of the time as it allows for a couple of annual routine exams, preventive services such as cleanings, an X-ray or two, and potentially an additional procedure such as an extraction or something similar.
What happens if you need a major procedure, however, such as a root canal treatment, braces, several bridges done, or a couple of dental implants installed? In situations like these, it's perfectly normal to hit the ceiling of your medical insurance pretty much instantaneously, at which point you'd get saddled with a bunch of out-of-pocket costs on top of what was covered by the dental benefits.
When the procedure was major and pricey enough, this can often mean that people face unsurmountable bills they get forced to put on credit – this often is how medical debt gets started. So, what to do if dental insurance is maxed out at the worst possible moment? There are a few options to consider:
1. Ask your dentist for a payment plan
Most dentists in the US are very familiar with this type of situation as they encounter it quite often. So, it's very common for dentists to draft out personalized payment plans over multiple installments so that the expenses can become a bit more manageable for you. Personal discounts are also available sometimes depending on the dentist, the patient, the particular situation, and more, however, this is typically something decided on a case-by-case basis.
Either way, it's best to talk these things through with your dentist ahead of time. To do that, you'd need to know the limits of your dental insurance policies too, so, it's always a good idea to look into your insurance before you go to the dentist or after they've told you their prices and payment plans but before you've actually started undergoing the treatment.
2. Seek supplemental dental insurance
Supplemental dental insurance is exactly what it sounds like – it's additional insurance coverage that can be used for dental services the same as your regular insurance. What's more, depending on what supplemental insurance you choose and what your standard coverage was, this extra bit of insurance may cover dental services that your original plan didn't.
The problem here is clear, however – there is a waiting period before you can utilize any portion of the supplemental insurance. Different dental insurance providers will have a different waiting benefit period, so, there is some variation here but it can often be as long as 6 months.
This makes supplemental dental insurance a bad option for urgent situations but a viable choice for planned procedures. It's generally not a good idea to postpone important dental procedures, of course, but things can reasonably wait for a few months until your supplemental insurance coverage kicks in.
3. Look into dental savings plans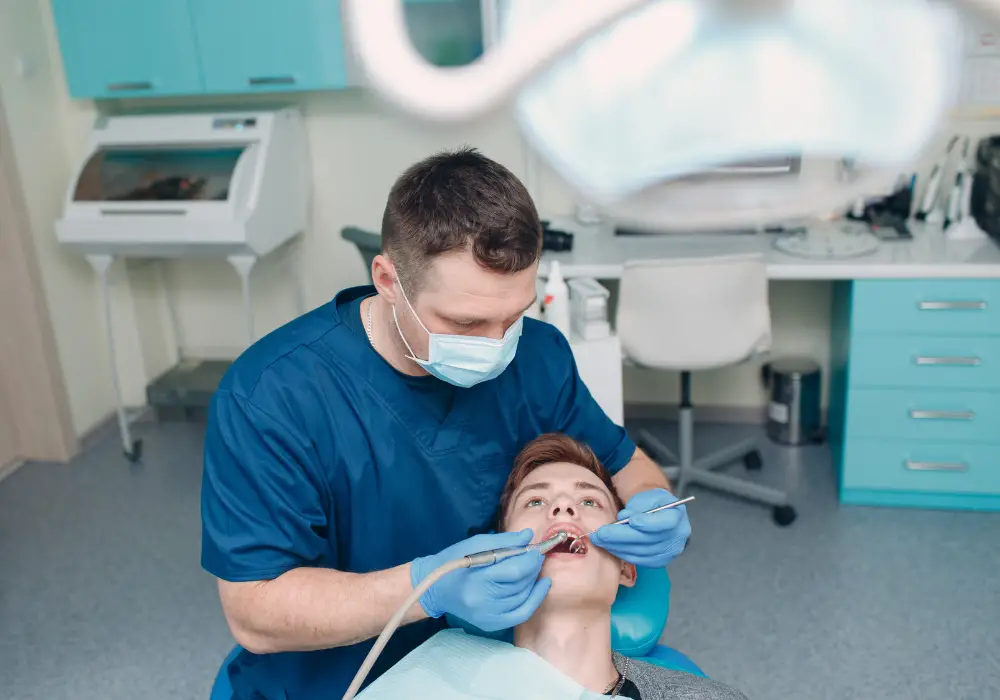 If you don't think more dental insurance is the answer to insufficient dental insurance coverage, you may want to look into dental saving plans or dental discount plans. These may sound like something similar but they don't actually have anything to do with insurance – there are no coverage maximums, deductibles, limited benefits, or anything of the sort.
Instead, a dental discount plan is a subscription service that simply lowers all your dental expenses as long as you're subscribed to the plan. This effectively works like a union or other types of group negotiations – whereas single clients don't have the bargaining power to negotiate lower prices, larger groups of people represented by a dental discount plan can significantly lower the prices of services.
There is an annual fee to take part in a dental savings plan, of course, and that usually varies somewhere between $75 and $150 a year. Even if you go to just a couple of routine check-ups annually, however – as you should anyway – you'll get your money's worth. Add a couple of minor or more significant procedures and the dental discount plan will end up saving you a lot of money.
What's best here is that such plans are perfectly compatible with insurance coverage. In fact, all of the above points can work together – you can have a dental discount plan, a good dental insurance, and an added supplemental insurance added on top of it. Depending on how much dental work you're going to need, these three things together can either be a bit of an overkill or they can save you some enormous sums of money.
4. Use Carecredit
If, despite your best efforts, you still have to pay something out-of-pocket and you don't have enough cash on hand to do so, there are other workable options. Reaching for your credit card is never fun as the interest rates on those can often be very overwhelming, however, something like Carecredit® can work just fine. This works a lot like a credit card, in principle, but it's only for health and wellness expenses, and the interest tends to be much more manageable.
Ideally, you won't need to get to that point but the thing about ignoring dental issues for too long is that it comes with its own "interest rate" too – both in terms of the rapidly worsening health problems and the rising prices of dental procedures the worse the problem gets. So, using something like Carecredit today is often a better financial decision than waiting to have cash on hand for months at a time.
5. Consider Medicaid
A lot of people ignore Medicaid when it comes to dental expenses as we assume it doesn't cover those. And, indeed, because the coverage of Medicaid is left to the individual states to decide, in many states this service doesn't cover anything other than some emergency dental care expenses for adults.
There are states that also provide more comprehensive and routine dental care for adults under Medicaid, however, and a lot of people don't know that because we just assume it doesn't. So, it's definitely worth considering this and researching it for your particular state before you make any concrete decisions about additional private insurance policies, supplemental insurance, credit, and so on.
How to Avoid Getting into That Troublesome Situation in the First Place?
Research and planning are at the core of optimizing your health insurance and minimizing your out-of-pocket expenses. This is, of course, difficult to do when it comes to health emergencies such as a sudden dental issue or anything of the sort.
However, this is all the more reason to go to routine dental checkups twice a year even when you feel completely fine. It's those regular dental exams that allow us to not only maintain the best possible oral health but to find possible issues as early as possible and plan the necessary dental work such as cavity fixes and surgeries ahead of time.
For example, if you realize that you're going to have to get a dental bridge done soon but you still have a few months to do so, it's mid-July, and your insurance coverage is depleted, you can just schedule the procedure for January in the next plan year. This ability to plan years ahead is invaluable and can allow you to get the most out of your insurance carrier.
On the other hand, if you haven't done a routine dental checkup in a while, you may end up suddenly facing a very urgent procedure that can neither be covered with your current dental care insurance nor can way until the start of the next 12-month period.
Yes, going to routine dental checkups costs money in and of itself but those can easily be covered with a good dental insurance plan and a dental discount plan.
In conclusion
Dental care is a tricky, often-expensive, and important matter. Giving money to an insurance company never feels good but it's almost always worth it when it comes to dental care, especially if you're smart about it and get the most out of your insurance. Such planning is crucial as it allows you to both avoid maxing out your insurance at the wrong time and to max it out whenever and however you prefer.