Jaw clenching, also known as bruxism, involves repetitive tensing or grinding of the jaw muscles. It can lead to pain, dental issues, and other symptoms. Botox injections are sometimes used to temporarily paralyze the muscles to reduce forceful clenching. However, there are some potential downsides of using Botox that should be considered.
What Causes Jaw Clenching?
Bruxism has numerous possible causes:
Stress and anxiety – Clenching often worsens during times of high stress. It may be an unconscious physical manifestation of anxiety.
Sleep disorders – Jaw clenching primarily occurs during sleep. Issues like sleep apnea, snoring, and sleep bruxism can trigger it.
Malocclusion – Misaligned bite, crooked teeth, missing teeth, or other dental factors can contribute to clenching.
Genetics – Some individuals may have inherited tendencies making them predisposed to bruxism.
Medications – Certain drugs like antidepressants can cause bruxism as a side effect.
Lifestyle – Smoking, alcohol, caffeine, illicit drugs, and diet may influence bruxism habits.
Neurological disease – Movement disorders, Parkinson's disease, dementia, and seizures are linked to increased clenching.
Gastroesophageal reflux – Acid reflux at night may trigger jaw clenching reflexively.
Without addressing underlying culprits, clenching is likely to persist despite Botox treatment.
Adverse Effects of Botox Injections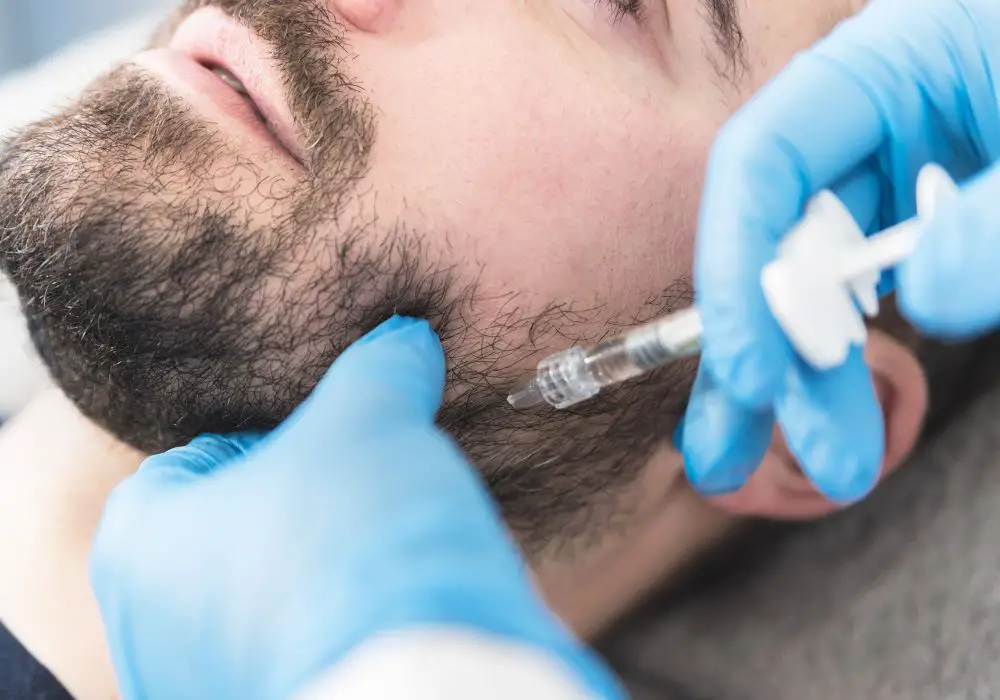 While generally safe, Botox does have some potential adverse effects:
Pain at injection site – Some discomfort and bruising where the needle enters is common.
Muscle weakness – Paralysis can occasionally spread and affect chewing or facial expressions.
Allergic reaction – Rash, itching, swelling, and anaphylaxis are possible but very rare.
Injection into blood vessel – Accidental injection into a blood vessel could allow the toxin to spread in the bloodstream, increasing side effects.
Nausea and flu-like symptoms – Headaches, fatigue, and body aches may manifest after injections in some people.
Dry mouth – Botox may reduce saliva production, causing temporary dry mouth sensation.
Swallowing difficulties – This is very rare but could occur if the toxin spreads farther than intended.
Drooping eyelids – Eyelid droop or ptosis is possible if the Botox spreads outside the jaw muscles.
Proper injection technique minimizes adverse effects, but some risk always exists. Patients should discuss these thoroughly with the Botox provider.
Short-Term Nature of Benefits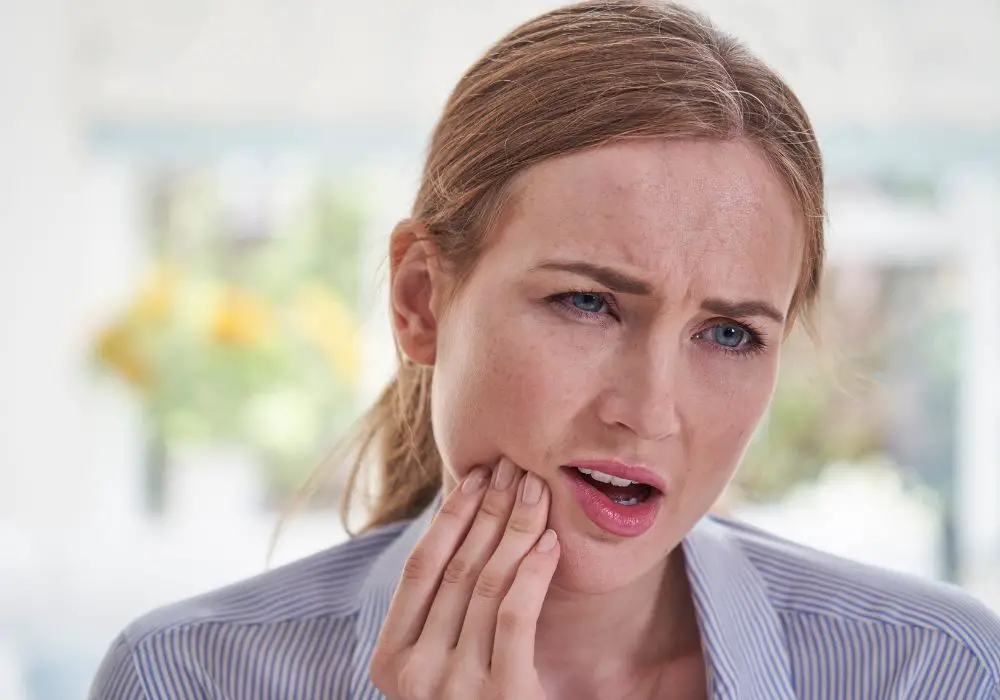 One significant downside of Botox for jaw clenching is that the benefits only last 3-6 months.The paralyzing effects then wear off as the toxin is metabolized and cleared.
This means patients require injections every 3-4 months on average to sustain reduced clenching. The need for constant repeat treatments makes Botox less convenient and cost-effective long-term.
Some patients develop resistance over time, needing higher doses to achieve the same response. Periodic drug holidays may help minimize this tolerance. But the short-term nature of Botox remains a considerable downside.
Expense of Botox Injections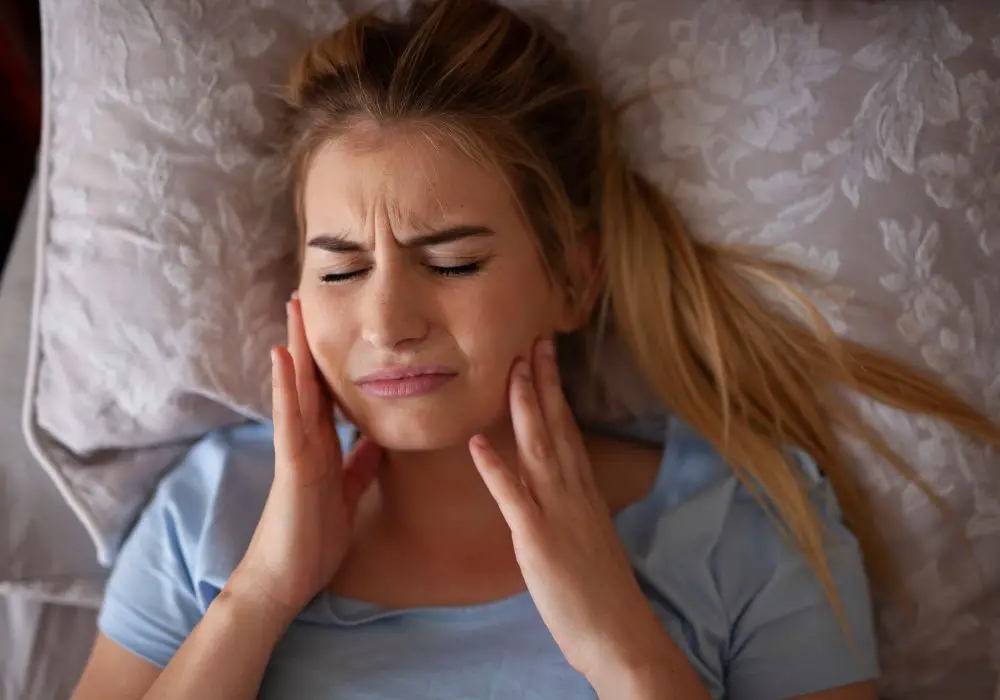 The cost of Botox for jaw clenching is high and generally not covered by insurance for this purpose. Each injection session runs $400-$800 out-of-pocket on average.
When factoring in the need for repeat injections every 3-6 months indefinitely, the expenses quickly add up. Given the price per treatment, financial constraints make Botox unrealistic for long-term management of bruxism for many patients.
Compared to mouth guards or behavior modification therapy, Botox is far more expensive. It is usually reserved for severe clenching unresponsive to other more affordable options first.
Risk of Jaw Muscle Atrophy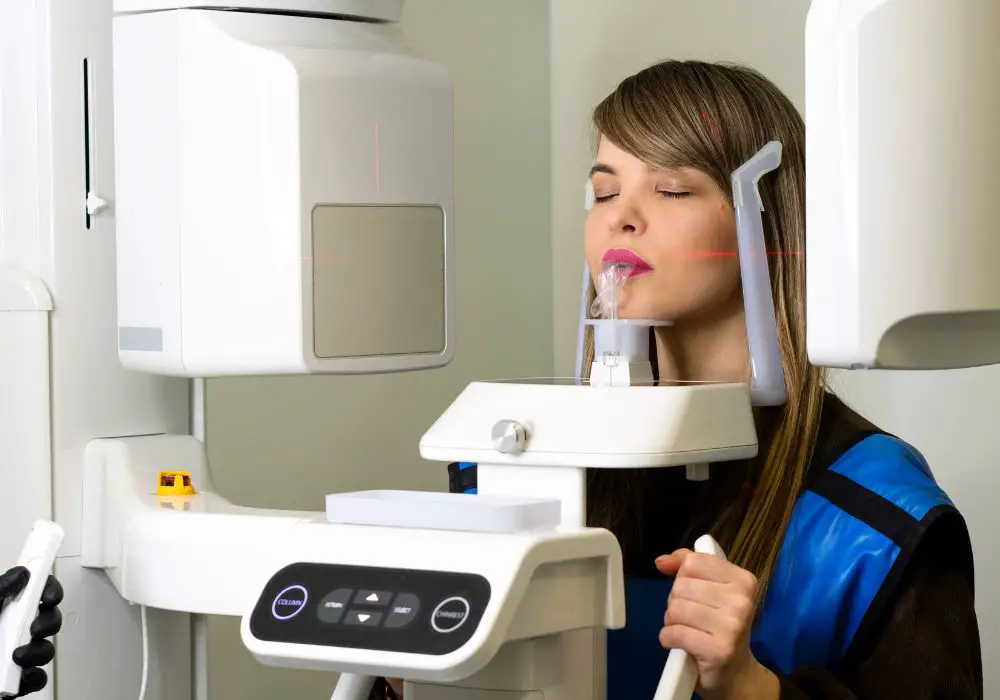 Studies show that repeated Botox use for bruxism could potentially lead to some mild atrophy and wasting away of the jaw muscles over time.
By constantly paralyzing the muscles, they may weaken and shrink gradually. One study found around a 10% reduction in jaw muscle size after a year of Botox treatment. Significant impacts on chewing strength have not been reported. But mild progressive atrophy remains a theoretical concern with long-term Botox use, especially at higher doses. Patients may benefit from jaw muscle strengthening exercises.
Does Not Address Clenching Urges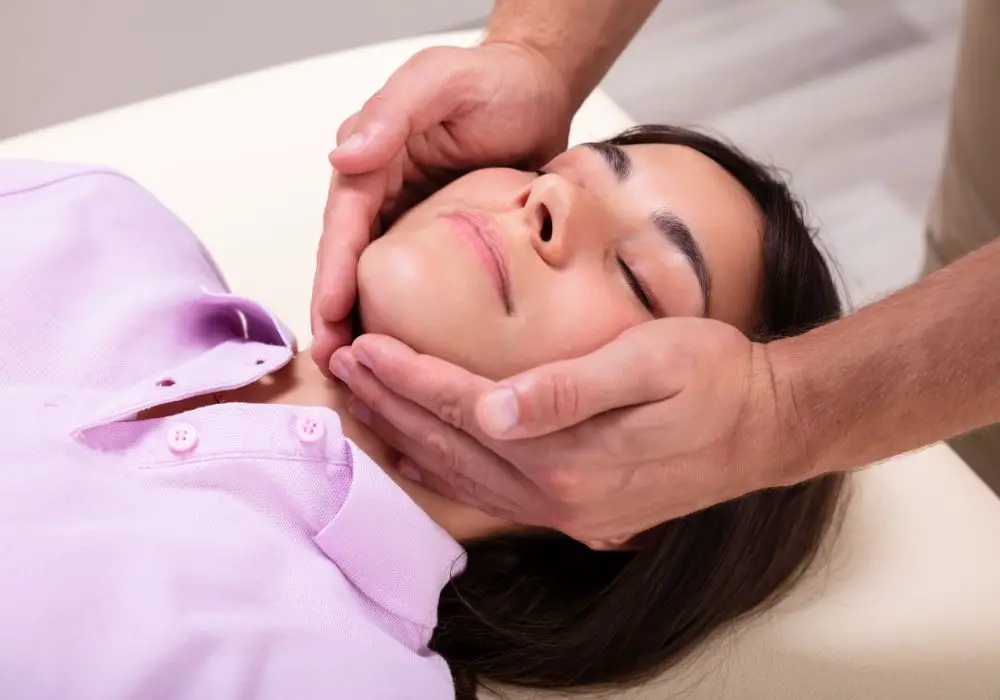 Although Botox reduces jaw muscle force, patients may still feel urges to clench. The psychological factors and habitual nature driving the clenching remain unaffected.
Some individuals report still trying to clench out of habit, despite having temporarily paralyzed muscles. Using Botox alone fails to address the root causes of bruxism like stress, anxiety, sleep disorders, and more.
For sustained improvement, Botox ideally should be combined with behavioral therapy, bite guards, medication, trigger management, and other holistic approaches that treat the origins of excessive clenching.
Issues with Hard, Chewy Foods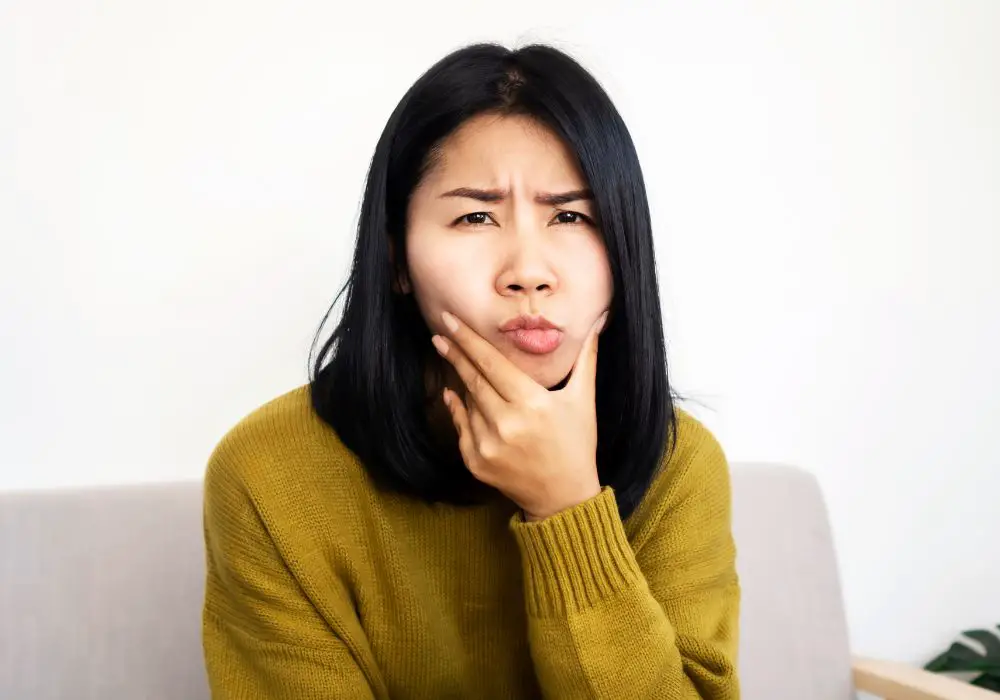 In the first 1-2 weeks after Botox injections, some patients cannot comfortably chew harder foods like red meat, apples, nuts, bagels, carrots, candies, or ice.
The weakened jaw muscles need time to recover strength for biting and chewing forcefully. Individuals getting Botox for severe bruxism may need to stick to soft, gentle foods temporarily.
Increased Difficulty Swallowing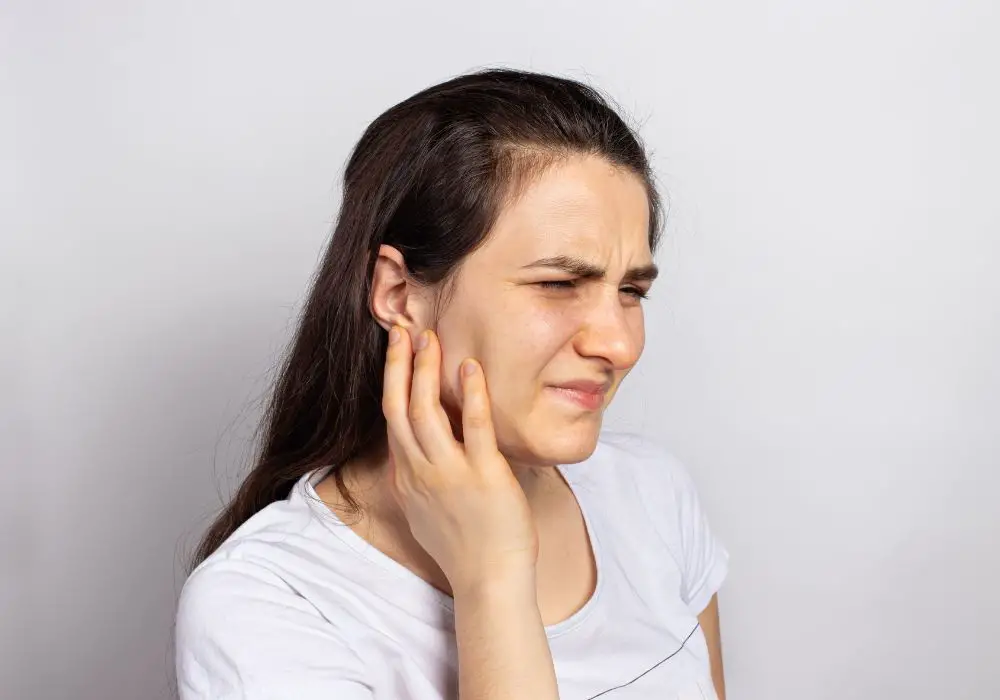 Rarely, Botox effects can spread farther than intended, reaching muscles involved in swallowing and speech like the throat and tongue. Very infrequently, this may result in slight difficulties swallowing liquids or foods for a period of time.
This side effect is usually temporary until the Botox effects diminish. But it illustrates the risks of the toxin unintentionally traveling beyond the target jaw muscles. Careful injection technique minimizes this possibility.
Uncertainties in Pediatric Patients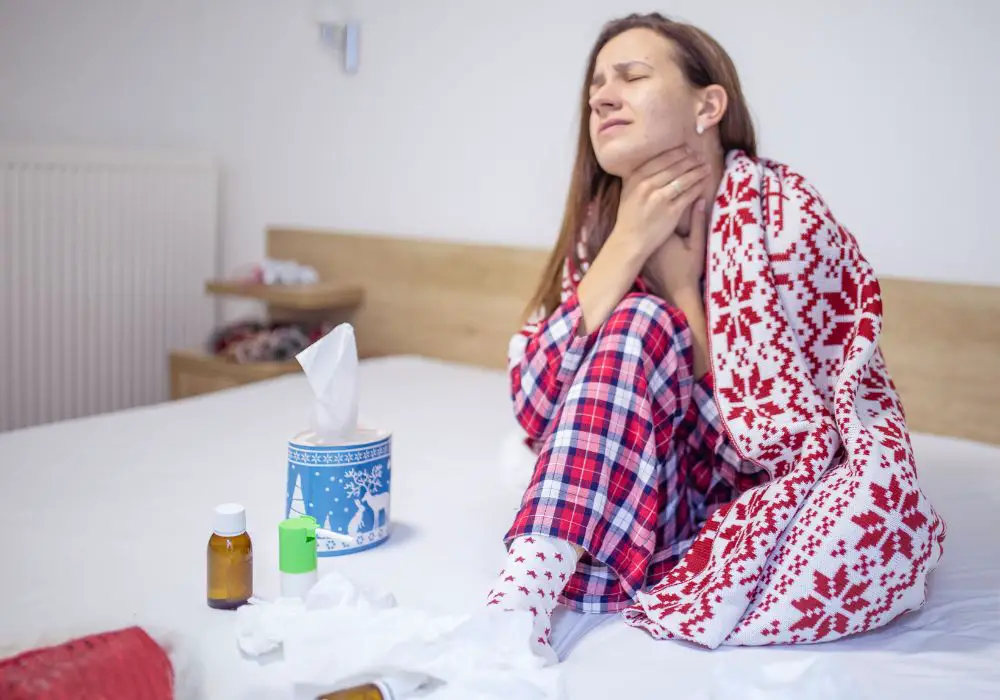 Additional factors must be considered when using Botox for jaw clenching in children and teenagers:
Unknown impacts on growing facial bones and structures
Increased difficulty swallowing due to spread of the toxin
Requirement for sedation for the injections
Potentially greater pain with the injections
Lack of research on long-term effects in pediatric populations
Botox use in children is generally avoided and limited to severe cases unresponsive to other therapies. Parents should thoroughly discuss pediatric risks vs benefits.
Alternative Therapies Exist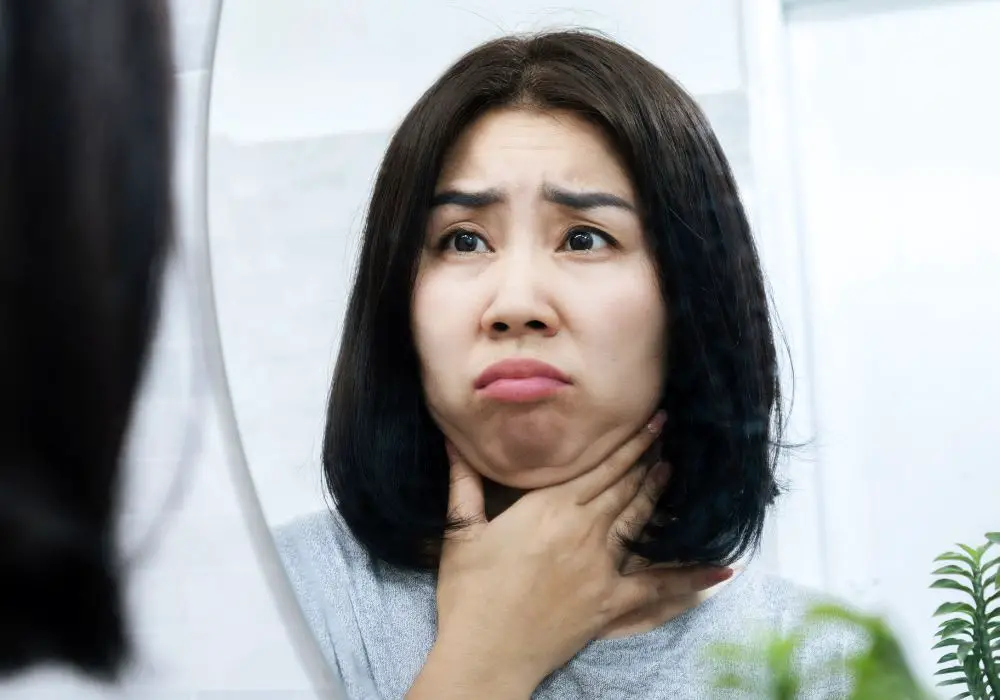 Given the above cons, Botox may not be appropriate as initial therapy for all cases of bruxism. Many other effective options exist:
Occlusal splints and mouth guards
Physical therapy for jaw and neck
Stress reduction techniques
Behavioral modification therapy
Dental procedures to correct malocclusion
Treatment of any underlying sleep or psychological disorders
Botox injections are typically reserved for severe jaw clenching and grinding that has proven resistant and refractory to multiple more conservative treatment approaches first.
Conclusion
For severe bruxism unresponsive to other therapies, Botox can temporarily reduce clenching and grinding force. However, the benefits last only 3-6 months necessitating repeat injections. Botox does not address the underlying factors causing bruxism. Potential side effects, high costs, jaw muscle atrophy, and swallowing difficulties are possible concerns. Alternative therapies like splints, behavior modification, and trigger management should be tried first for most patients with clenching issues. Individuals must weigh the pros and cons of Botox carefully with their healthcare provider to determine if it is appropriate for their specific situation and severity of symptoms.
Expanded FAQ
Q: Are there any permanent or long-lasting side effects from using Botox to treat jaw clenching?
A: There are no known permanent or long-term side effects associated with occasional, judicious Botox use for bruxism. However, some theorize that repeated injections over many years could potentially lead to gradual atrophy and shrinking of the jaw muscles. But no conclusive evidence proves this occurs to any significant, symptomatic degree. With conservative dosing, Botox appears to be a relatively safe option even for long-term management of severe grinding and clenching.
Q: Does Botox for jaw clenching also help with tension headaches or migraines?
A: Yes, Botox injections for bruxism may also help reduce tension headaches, neck pain, and migraines by relaxing the strained, overused jaw and facial muscles. The effects can spread beyond just the jaw to provide broader headache and facial pain relief. However, Botox therapy focused specifically on migraine treatment involves injections in different facial areas compared to bruxism. The approaches are complementary but not identical.
Q: Are there any oral exercises or techniques to strengthen the jaw muscles and prevent atrophy from long-term Botox use?
A: Yes, some oral strengthening exercises can help maintain jaw muscle bulk and strength during periods of Botox-induced paralysis. Your provider may recommend exercises like gently chewing sugar-free gum, practicing controlled biting motions, or over-pronouncing vowel sounds out loud. Staying well-hydrated and maintaining proper nutrition also helps minimize muscular atrophy.
Q: Can Botox for jaw clenching worsen symptoms of temporomandibular joint dysfunction (TMD)?
A: In most cases, properly administered Botox improves TMD symptoms related to clenching like pain, headaches, and jaw tenderness. By reducing strain on the joint, Botox may allow some recovery. However, numbness, tingling, or weakness in the jaw lasting longer than the expected duration of the Botox effects could theoretically aggravate TMD issues. Patients should alert their provider if symptoms seem worse after injections.
Q: What are the risks if Botox injected for jaw clenching spreads to adjacent areas like the mouth, lips, or tongue?
A: The effects are temporary, but accidentally paralyzing adjacent muscles could result in symptoms like speech changes, crooked smile, drooling, lip weakness, numbness or tingling of the tongue or lips, and increased difficulties chewing or swallowing until the Botox wears off. Proper injection technique minimizes this risk.