Walmart is a well-known retail giant that not only offers a vast range of products but also provides its employees with various benefits. One such benefit is dental insurance, which can alleviate the costs of maintaining good oral health for Walmart associates. By offering dental plans to its workers, Walmart makes it easier for them to access essential dental care and maintain a healthy smile.
The dental insurance available to Walmart employees is provided by Delta Dental, a leading dental benefits carrier in the United States. With affordable monthly premiums, Walmart associates can enjoy coverage for various dental services, from routine check-ups to more involved procedures. This dental coverage complements other healthcare benefits that Walmart provides, ensuring that its employees can find the support they need for their well-being.
As a member of Walmart's dental plan, employees can have peace of mind knowing that their oral health is well taken care of. By providing access to affordable dental care, Walmart demonstrates its commitment to the overall wellness of its workforce. This, in turn, can contribute to increased job satisfaction and improved quality of life for Walmart associates.
Walmart's Dental Insurance Provider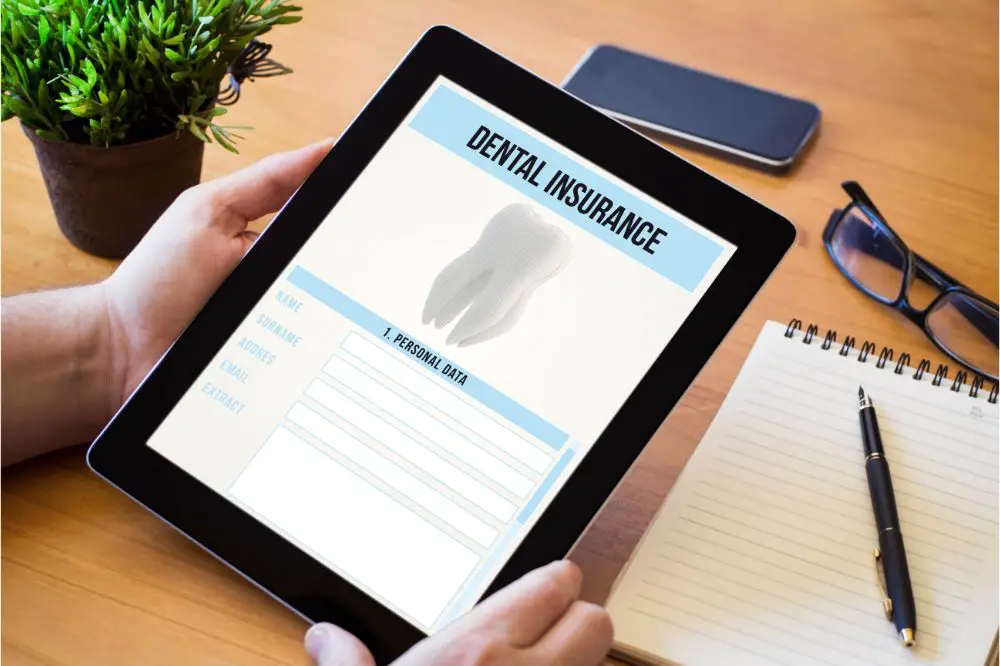 Walmart offers dental insurance to its employees, with coverage provided by reputable insurance providers. In this section, we'll discuss the two main providers, Delta Dental and MetLife.
Delta Dental
Delta Dental is the primary dental insurance provider for Walmart employees. They offer a variety of plans that cater to different individual and family needs. Some key features and benefits of Delta Dental include:
Comprehensive preventive care coverage
Access to a large network of dentists
Affordable monthly premiums, as low as $16 per month
Online tools to manage claims and find dentists
Employees can contact Delta Dental at 800-462-5410 or find more information in the 2023 Associate Benefits Book.
MetLife
In addition to Delta Dental, Walmart may also offer MetLife dental insurance to employees in some locations or circumstances. MetLife dental plans come with a range of benefits, such as:
Regular checkups, cleanings, and x-rays covered at no additional cost
Coverage for basic and major dental care services (fillings, extractions, crowns, etc.)
Access to thousands of in-network dentists
Support in managing dental care online or through their mobile app
It's essential for Walmart employees to review their dental insurance options carefully and select a plan that best meets their needs. Additional information can be obtained through the Walmart People Services at 800-421-1362.
Coverage Types and Plans
Walmart offers a variety of dental insurance plans for their employees, providing options to suit different needs and preferences. In this section, we will explore the different types of dental plans available, specifically focusing on PPO Plans, HMO Plans, and Indemnity Plans.
PPO Plans
Preferred Provider Organization (PPO) plans are one of the most popular types of dental coverage offered by Walmart. These plans provide employees with a network of dentists they can choose from, receiving discounted rates for services. Some of the features of PPO plans include:
Flexibility to visit any dentist, in or out of network
Lower out-of-pocket costs when using in-network providers
Minimal paperwork and claims processing
One advantage of PPO dental insurance is that it typically offers a wider range of providers than HMO plans, giving employees greater freedom in choosing their dentist. However, out-of-pocket costs and monthly premiums may be higher for PPO plans compared to HMO plans.
HMO Plans
Health Maintenance Organization (HMO) dental plans are another option available to Walmart employees. These plans require employees to select a primary dental care provider who will manage all of their dental needs. Some important features of HMO dental plans:
Lower monthly premiums compared to PPO plans
Referrals required for specialized care
Strict limits on out-of-network treatment
While HMO dental plans may have lower monthly premiums, they provide less flexibility in selecting dental care providers. Employees may also need to wait longer for non-emergency appointments due to the limited number of contracted dentists.
Indemnity Plans
Indemnity dental plans, also known as traditional fee-for-service plans, allow employees to choose any dentist without network restrictions. Some key characteristics of indemnity dental plans:
Freedom to visit any dentist, in or out of network
Reimbursement-based system, with employees typically paying upfront and filing claims later
Potentially higher out-of-pocket costs and monthly premiums compared to PPO and HMO plans
Although indemnity plans offer unrivaled flexibility, the reimbursement process can be time-consuming, and monthly premiums are typically higher than other plan options. However, employees who want complete control over their dental care provider may find this type of plan appealing.
Plan Features
Walmart offers dental insurance to its employees to help them maintain their oral health. In this section, we will discuss the main features of Walmart's dental insurance, including preventive services, basic services, and major services.
Preventive Services
Preventive services are essential for maintaining good oral health, as they help detect and prevent dental issues before they become severe. Walmart's dental plan covers the following preventive services:
Bi-annual dental cleanings
Routine dental examinations
X-rays
Fluoride treatments (for children under the age of 19)
These services are generally covered without any additional out-of-pocket expenses for the employee.
Basic Services
Basic services include procedures and treatments for common dental issues that can be resolved relatively quickly. Walmart's dental insurance covers basic services such as:
Fillings
Simple extractions
Periodontal treatments
Employees might be responsible for a small copay or coinsurance for these services, depending on the specific plan details.
Major Services
Major services involve more complex dental procedures that typically require a longer recovery time and multiple visits to the dental office. Walmart's dental plan provides coverage for major services, including:
Crowns
Bridges
Dentures
Root canals
Oral surgery
Keep in mind that coverage for major services usually comes with a higher coinsurance rate, and employees may have to meet a deductible before the insurance covers their dental expenses.
Walmart's dental insurance helps employees maintain their oral health by covering various services, ranging from routine preventive care to more complex treatments. Employees can find additional information about their dental benefits and how to access them by contacting Delta Dental or People Services for assistance.
Costs
Enrollment Information
Open Enrollment Period
The open enrollment period for Walmart's dental insurance plan typically occurs once a year, allowing associates to enroll in or make changes to their dental coverage. It's essential for associates to pay attention to their communications from Walmart during this time, as they will not have another chance to enroll until the next open enrollment period unless a qualifying life event occurs.
Qualifying Life Events
Qualifying life events allow associates to change their dental coverage outside of the open enrollment period. Some common qualifying life events include:
Marriage, divorce, or legal separation
Birth or adoption of a child
Loss of other health coverage
A significant change in your spouse's or dependent's coverage
If associates experience a qualifying life event, they must act promptly and enroll in or modify their dental coverage within a specific timeframe. Usually, this window is 30-60 days from the event occurrence, as mentioned in Walmart's FAQs – Enrollment and Eligibility section.
Keep in mind that new hires have a waiting period before being eligible to enroll in medical and dental benefits. However, some benefits may start as soon as you're hired, as stated on Walmart's Newly Eligible page.
Walmart offers a comprehensive dental plan that requires associates to be enrolled for a full year before they become eligible for orthodontia coverage, with a $1,500 lifetime maximum per covered person, according to the Dental Plans page.
Additional Benefits and Resources
Walmart provides a variety of dental insurance benefits to its employees, offering coverage for essential services as well as additional resources to make dental care more affordable.
Orthodontic Coverage
Orthodontic coverage is an important aspect of Walmart's dental insurance. While specific details about the extent of orthodontic coverage can vary, in general, Walmart's dental insurance covers orthodontic treatments to a certain degree, allowing associates to more easily manage the costs associated with braces, aligners and other orthodontic procedures.
Discounts and Savings Programs
In addition to basic dental insurance coverage, Walmart associates also have access to discounts and savings programs designed to help them make the most of their dental benefits. For example, Walmart's dental insurance plan offers affordable rates, with some employees paying as little as $16 per month for coverage.
Furthermore, the dental insurance plans can provide up to $2,500 in benefits in addition to free cleanings and x-rays, with many services being covered at 50%. This helps to substantially reduce out-of-pocket expenses for employees, giving them more access to quality care without breaking the bank.
In summary, Walmart's dental insurance offers overall coverage with orthodontic benefits, along with affordable rates and discounts to ensure its associates receive comprehensive dental care. These additional benefits and resources help make dental care more accessible and affordable for Walmart employees.