Tooth decay, also known medically as dental caries or cavities, refers to the breakdown of teeth due to acids produced by oral bacteria. It is one of the most prevalent chronic diseases worldwide. When the sticky, colorless biofilm known as plaque accumulates on teeth, the bacteria within it metabolize sugars and starches to produce acids that demineralize the tooth structure. This causes microscopic holes or pores referred to as cavities to form in the enamel (outer layer) and eventually the deeper dentin. As the decay advances, it can reach the inner soft pulp tissue and blood vessels, becoming severely infected.
Untreated dental caries can lead to excruciating pain, tooth loss, systemic infection, and dental abscesses. While professional dental treatment is required to fully address decayed teeth, there are some safe home remedies you can utilize for temporary pain relief and to slow the progression of decay before you are able to see a dentist.
This comprehensive article will discuss multiple evidence-based methods to treat minor tooth decay and associated symptoms from the comfort of your home. However, these should not be considered substitutes for examination and treatment from an accredited dental professional.
Thoroughly Cleaning Decayed Teeth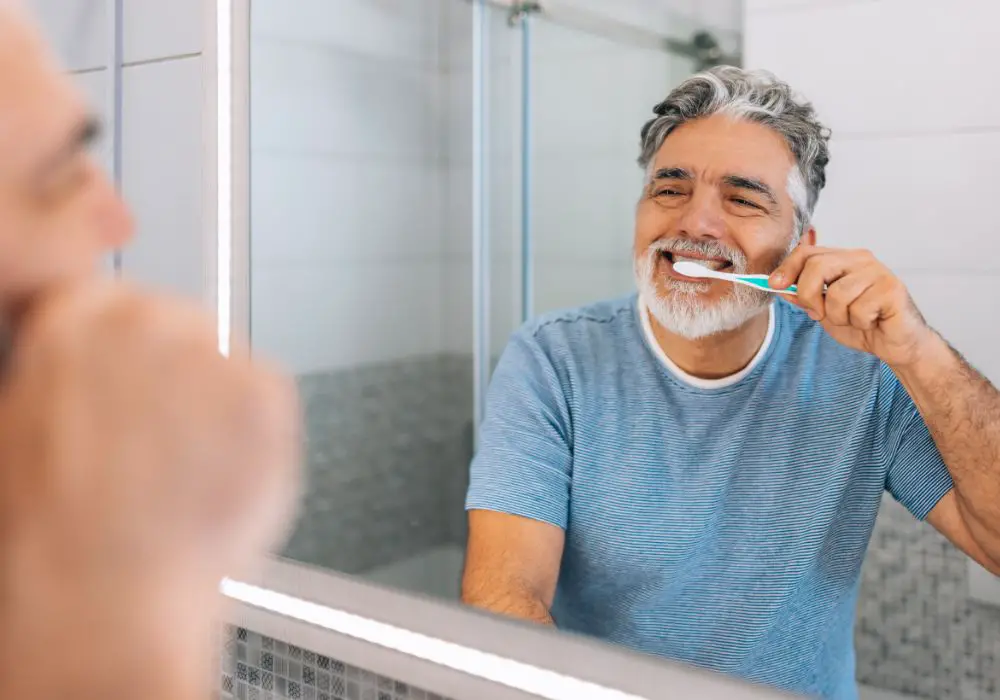 Meticulous cleaning of decayed teeth is one of the most effective ways to mitigate further demineralization and damage at home. Here are some steps you can follow:
Soothing Pain and Sensitivity from Decayed Teeth
Tooth decay can cause moderate to severe pain, especially when the inner dentin layer is affected. Several natural home remedies may provide temporary pain relief:
Slowing Down the Tooth Decay Process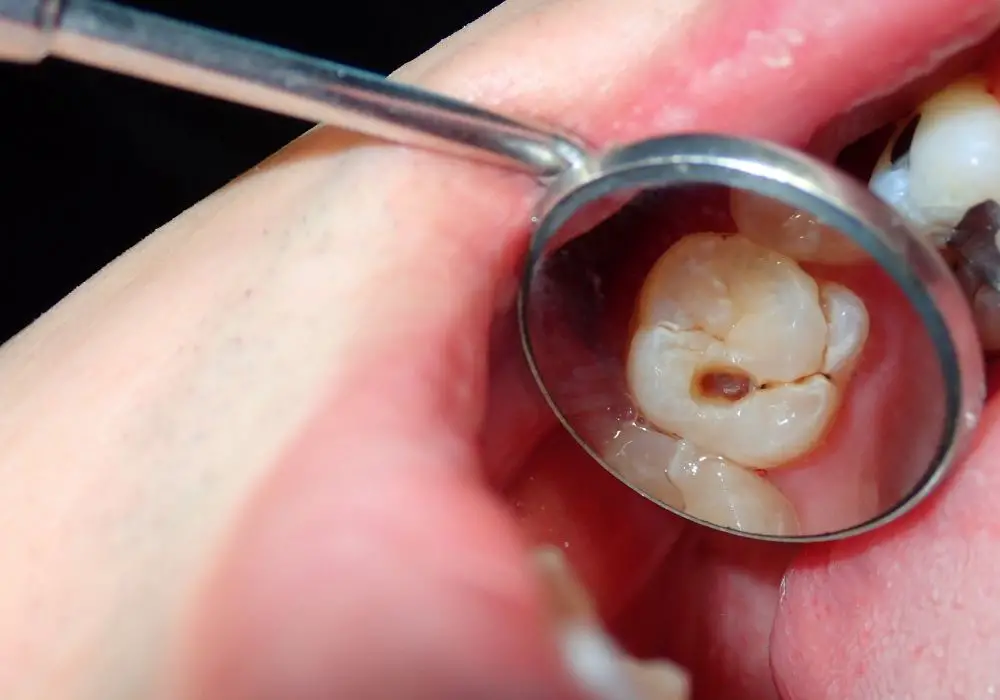 Seeing a dentist promptly is imperative to treat advanced tooth decay. But in the interim, you can try certain home remedies to help slow the demineralization process and prevent the cavities from enlarging further:
Optimal Time to See a Dentist
While the above conservative home treatments can provide some temporary relief, dental caries require professional treatment as soon as possible to avoid complications and restore form and function. It is imperative to promptly see a dentist if you have:
The longer decay remains unchecked, the deeper the cavity can burrow reaching nerves, blood vessels, and tooth roots. Extensive structural damage requiring root canals or tooth extractions can occur, along with complications like dental abscesses and osteomyelitis (infection of the jaw bone). Prompt dental treatment is crucial to remove all diseased tissue and restore teeth before extensive loss of tooth structure.
Preventing Further Tooth Decay and Damage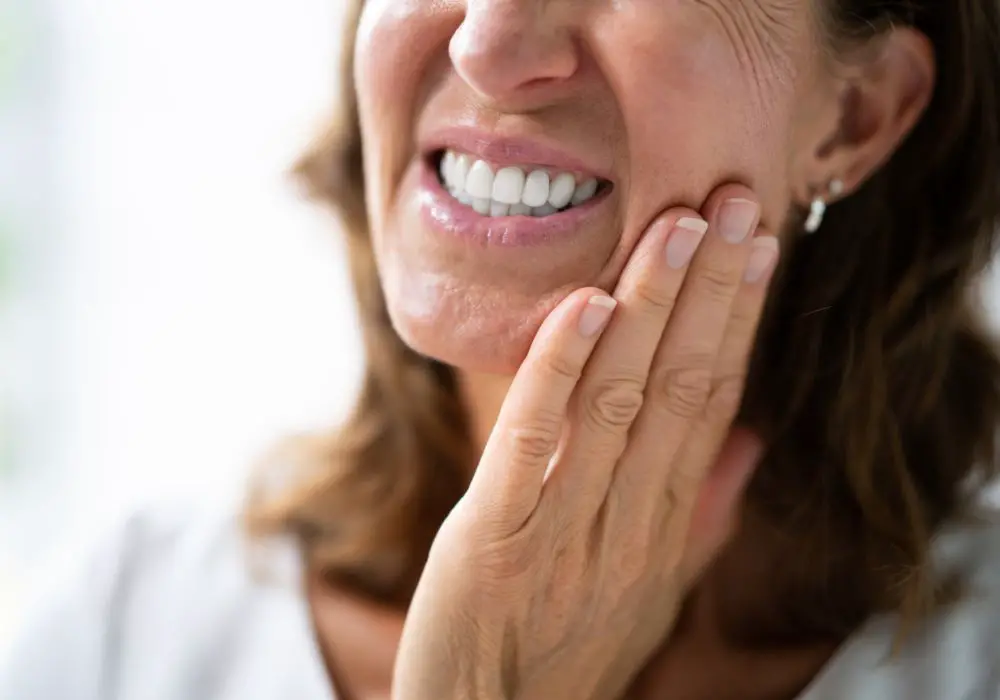 Daily oral hygiene practices and dietary modifications are key to preventing new dental caries and halting the progression of existing ones while awaiting professional treatment. Recommendations include:
With diligent oral hygiene and dietary changes to create a less cariogenic environment, you can arrest caries progression and prevent future cavities until definitive dental repair is possible.
Frequently Asked Questions
Here are answers to some common questions about treating decayed teeth yourself:
1. Is it safe to use home remedies on my decayed teeth?
Home remedies can provide minor temporary relief but cannot take the place of professional dental treatment. They carry risks like complications of infection or fractures if used too aggressively. See a dentist promptly for decayed teeth.
2. How long can I delay dental treatment for my cavities?
Do not delay dental treatment. The longer decay goes untreated, the more damage occurs. See a dentist immediately if you have severe pain, swelling, sensitivity to temperature changes, or difficulty chewing. The infection can quickly reach the dental pulp.
3. Should I try to treat an abscessed or infected tooth myself?
No, severely infected teeth are a dental emergency. The infection can spread systemically or to other teeth if not treated properly. Attempting to drain an abscess yourself can make it worse. You require urgent professional dental intervention.
4. What foods should I avoid with my decayed teeth?
Avoid very hot, cold, crunchy, sticky, hard, chewy, acidic, and sugary foods as these can irritate and exacerbate decayed teeth. Choose softer foods, chew on the opposite side of decayed teeth, and rinse with water after eating to minimize damage.
5. Can I use too much fluoride on my decayed teeth?
Yes, avoid overusing topical fluoride products like toothpaste and mouthwash as excessive fluoride can discolor teeth and irritate gums. Brush with a pea-sized amount of fluoride toothpaste twice daily. Follow usage instructions for mouthwash. Fluoride supplementation should be prescribed and monitored by your dentist.
Conclusion
Dental caries require urgent professional care to remove infection, restore form and function, and prevent future damage. Conservative home remedies provide very limited temporary relief for associated sensitivity and pain while awaiting a dental appointment. They cannot substitute definitive dental treatment and should not be used long-term. Practicing excellent daily oral self-care and modifying your diet can help arrest caries progression until curative restoration is possible. With proper dental treatment and vigilance, you can maintain a lifetime of healthy natural teeth.