Tooth pain at night can disrupt sleep and cause significant discomfort. Understanding the potential causes of nighttime tooth pain is key to getting relief. Here we discuss the most common reasons for toothaches at night and what can be done to remedy the situation.
Common Causes of Nighttime Toothaches
Several issues can lead to tooth pain at night. Here are some of the most frequent culprits:
Tooth Decay
Tooth decay occurs when bacteria in the mouth produce acids that erode tooth enamel. This erosion causes microscopic holes called cavities to form. As cavities grow deeper into the tooth, they can reach the soft pulp tissue inside. The pulp contains nerves and blood vessels, so damage here leads to severe pain.
Cavities often cause pain at night for two reasons:
Lying down increases pressure on the affected tooth. When you lie down, fluid in the pulp tissue shifts, putting pressure on the inflamed nerves and causing pain.
Saliva production decreases during sleep. Saliva helps neutralize acids and wash away food particles. With less saliva at night, any decay is more likely to become irritated and painful.
Tooth decay usually starts small and develops slowly over months to years. You may not notice any problems until the cavity has penetrated through the enamel to the more sensitive dentin layer underneath. Warning signs to watch for include:
Sensitivity to hot, cold, or sweet foods and drinks
Mild aching with chewing or biting
Slight sharp pains that go away quickly when the stimulus is removed
Catching decay early allows for a simple filling to repair the hole before it turns into major tooth damage. But large untreated cavities inevitably progress to more severe nighttime pain once the pulp becomes inflamed.
Dental Abscess
An abscess is a pocket of pus caused by a bacterial infection. Abscesses at the root of a tooth are called dental abscesses. They frequently cause throbbing pain at night.
Dental abscesses develop when:
Advanced tooth decay reaches the pulp and spreads into surrounding bone.
Gum disease erodes tissues around the tooth, enabling bacteria to infect the root.
As the infection grows, it forms a pus-filled swelling. Pressure and inflammation from the abscess can irritate nerves in the tooth, producing intense pain. Abscesses may also disrupt sleep.
A tooth with an abscess usually becomes extremely sensitive to touch or pressure. You may develop a bad taste in your mouth or bad breath as the infection discharges pus. Swelling of the gums around the affected tooth is another typical symptom.
Abscesses require antibiotics and draining by a dentist to eliminate the infection. If an abscess is left untreated, it can eventually undermine the tooth's structural integrity and lead to tooth loss.
Impacted Wisdom Teeth
Wisdom teeth usually emerge sometime between ages 17-25. Sometimes these molars become stuck beneath the gums and do not fully erupt. These are called impacted wisdom teeth.
Attempting to break through the gums, they can become painfully inflamed. Lying down can worsen this discomfort. Impacted wisdom teeth often cause pain at night as a result.
Impaction happens when wisdom teeth develop in an awkward position without enough room to properly emerge. Common signs include:
Red, swollen gums behind the back molars
Jaw pain or stiffness
Headaches or earaches
Difficulty opening the mouth fully
Pain that radiates to the temples or neck
Partially erupted wisdom teeth promote plaque buildup and food trapping that also exacerbate inflammation and infection. Removal (extraction) of problematic wisdom teeth typically resolves these issues.
Bruxism
Bruxism is clenching or grinding of the teeth, often subconsciously during sleep. It places tremendous pressure on the teeth, jaw muscles, and joints. This can lead to facial muscle spasms, headaches, and tooth sensitivity or pain that's noticeable upon waking.
Bruxism may be caused by anxiety, stress, an abnormal bite, or other factors. The pain is typically worst at night or in the morning after an extended period of grinding.
Symptoms of bruxism include:
Worn down tooth surfaces
Increased tooth sensitivity
Sore, tired jaw muscles
Temple headaches
Jaw popping or locking
Mouth guards help shield teeth from damage during grinding. Managing stress, getting physical therapy, and bite adjustment can also alleviate bruxism.
Referred Pain
Toothaches can sometimes originate from issues not directly involving the teeth. Referred dental pain happens when nerves linked to both the problem area and the teeth get crossed signals.
Common sources of referred tooth pain include:
Sinus infections – Pressure and congestion from sinusitis can radiate to the upper back teeth. This often worsens when lying down.
Heart attack – During a heart attack, nerve signals from the chest may be misinterpreted by the brain as dental pain. This is most common with lower molars. Seek emergency care if toothache is accompanied by chest pain, shortness of breath, sweating, or arm pain.
Ear infections – Shared nerve pathways mean infections in the ears can trigger false signals of tooth pain. These are usually focused around the lower teeth.
Identifying the true origin of the pain requires an exam by a dentist or doctor. Treating the underlying issue will provide relief.
When to See a Dentist for Nighttime Toothaches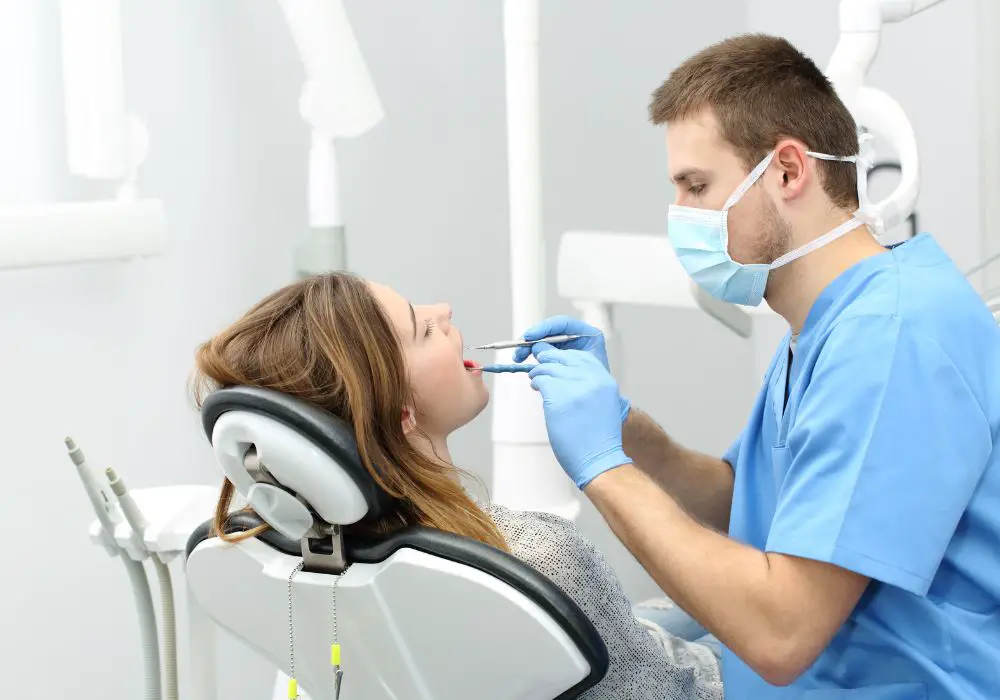 Toothaches that persistently disrupt sleep or continue for more than 1-2 days need evaluation by a dentist. They should also be seen urgently if accompanied by:
Swelling of the face, cheeks, or gums
Fever, chills, or difficulty swallowing
Gum redness or bleeding
Bad breath
A broken or chipped tooth
These symptoms indicate a dental abscess or advanced tooth decay. Prompt treatment is required to prevent further complications like:
Spread of infection to facial tissues or bone
Dental cellulitis requiring hospitalization
Tooth loss
Sepsis
For mild, intermittent tooth pain at night, over-the-counter pain relievers and dental appointment within a few days are usually appropriate. But recurring or severe nighttime toothaches should never be ignored.
Diagnosis of Nighttime Dental Pain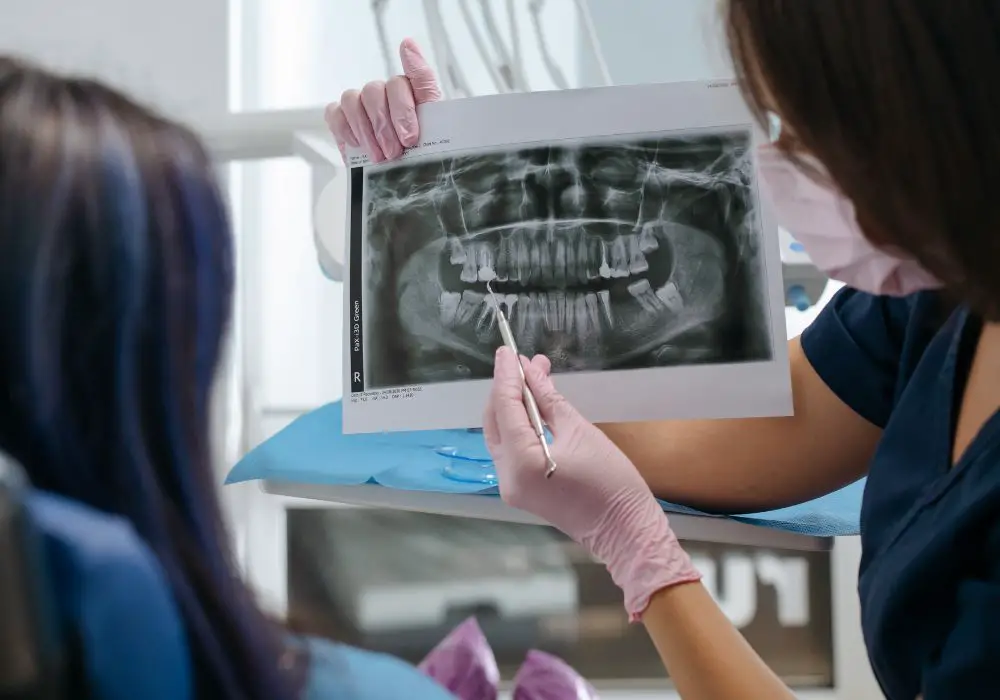 Dentists use a combination of approaches to determine the cause of toothaches at night:
Patient History
Information about symptoms, timing, triggers, and any recent dental problems help guide the diagnosis. Be ready to describe:
Which specific tooth hurts
Type of pain (sharp, throbbing, shooting, etc.)
When pain occurs and how long it lasts
Whether anything makes it better or worse
Recent dental work
Habits like teeth grinding or clenching
Medications, illness, stress levels
Providing complete details helps the dentist evaluate the most likely causes.
Dental Exam
A thorough clinical exam identifies issues like:
Tooth decay – Visible pits or holes in enamel, sensitivity to cold or pressure
Abscesses – Swollen, red, and tender gums near tooth
Bruxism – Worn, chipped, or cracked tooth surfaces
Wisdom tooth problems – Red, inflamed gums over impacted tooth
The dentist will check for dental and gum disease, jaw joint issues, signs of grinding, and potential sources of referred pain. They will also monitor for cracked teeth, which can cause severe pain when biting down.
X-rays
Dental x-rays allow dentists to visualize the roots beneath the gums. Signs of infection, cysts, tooth decay between teeth, and impacted wisdom teeth are readily apparent. X-rays help dentists evaluate bone loss, pulp inflammation, and other internal problems.
Pulp Sensitivity Testing
Special tests check the vitality of nerves in the tooth pulp. This helps identify teeth that are irreversibly infected or damaged. Common methods include using hot or cold stimuli, electric tests, or application of pressure to see if the tooth responds.
Referral to a Specialist
For complex toothaches, the dentist may refer you to an endodontist (root canal specialist) or oral surgeon for advanced diagnostics and treatment. These providers can perform specialized pulp vitality tests, 3D imaging, biopsy, advanced decay removal, and difficult extractions if needed.
How to Alleviate Nighttime Tooth Pain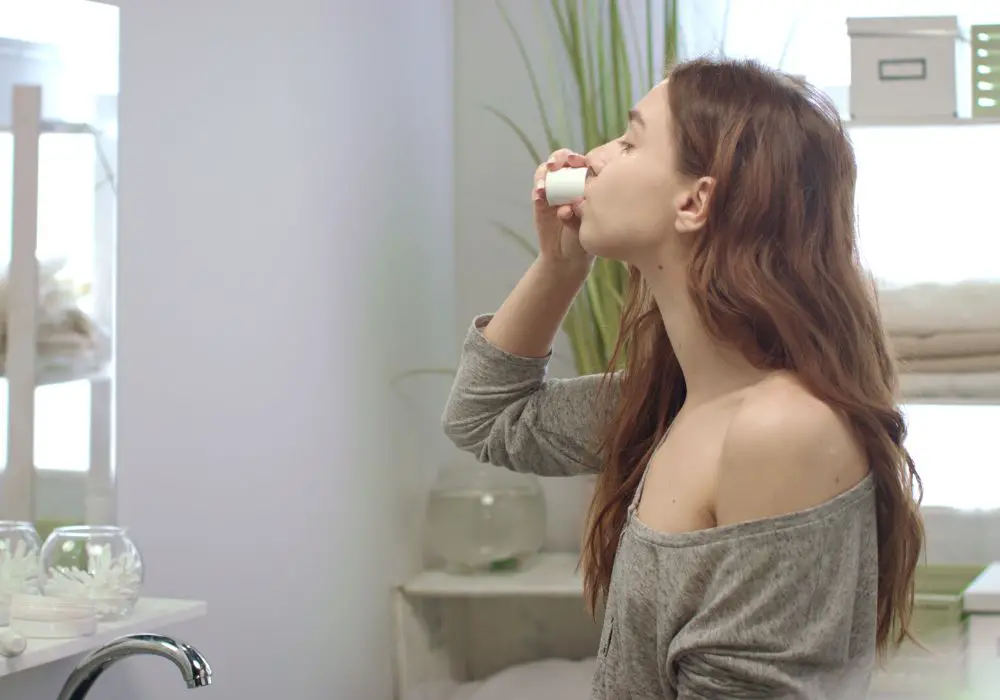 While waiting for a dental appointment, several remedies can provide temporary relief:
Over-the-Counter Pain Medication
Anti-inflammatories like ibuprofen (Advil, Motrin) or naproxen (Aleve) ease swelling and pressure on nerves. Acetaminophen (Tylenol) blocks pain signals. Follow dosage instructions carefully.
Cold Compress
Applying an ice pack or cold washcloth to the cheek near the painful tooth reduces inflammation. Do this for 10-15 minutes several times a day.
Salt Water Rinse
Swishing with warm salt water helps remove debris from teeth and soothes inflamed tissues. Dissolve 1/2 teaspoon salt in a cup of warm water and rinse for 30 seconds.
Dental Wax or Orajel
Placing dental wax or Orajel numb gel over a sharp tooth edge provides temporary relief. This helps with pain from fractured teeth or ill-fitting dental work.
Avoid Hard, Hot, Cold Foods
Hard, crunchy, and excessively hot or cold foods can irritate an already inflamed tooth. Stick to room temperature soft foods until seeing a dentist.
If over-the-counter remedies do not resolve nighttime toothaches within 1-2 days, prompt dental treatment is essential. Leaving tooth infections unchecked can have serious consequences like jaw osteonecrosis.
Professional Treatment Options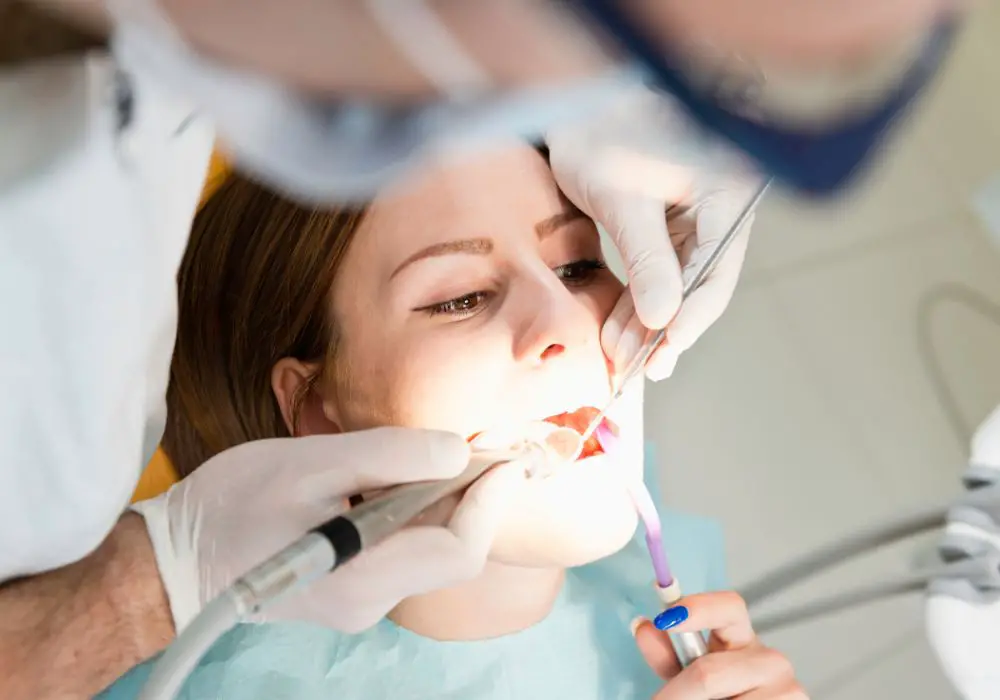 The treatment required depends on the diagnosed cause of nighttime tooth pain:
Fillings
Minor cavities are repaired with dental fillings. Removing decay and filling the hole with composite resin or metal material prevents sensitivity. This halts progression of the decay to the pulp.
Root Canal
For advanced tooth decay or injury that kills the pulp, a root canal removes damaged tissue. The inner tooth is sealed and capped to retain function. A root canal relieves pulp inflammation and infection.
Tooth Extraction
Extensively decayed teeth or those with failed root canals may need extraction. Wisdom teeth are often removed if impacted or infected. Extracting problematic teeth provides definitive pain relief.
Antibiotics and Drainage
Dental abscesses require antibiotics to eliminate infection. Drainage releases pus pressure on the tooth. Follow-up root canal or extraction are usually also needed to fully resolve the abscess.
Dental Splint
A custom night guard worn while sleeping cushions teeth from grinding damage. This helps prevent bruxism-related tooth pain. Splints redistribute biting forces and can also decrease jaw muscle strain.
For issues like referred sinus pain or heart problems, dentists will refer you to the appropriate specialist for further diagnosis and care. Prompt collaboration between providers ensures all components of the toothache get addressed.
Dental Care Tips to Prevent Nighttime Toothaches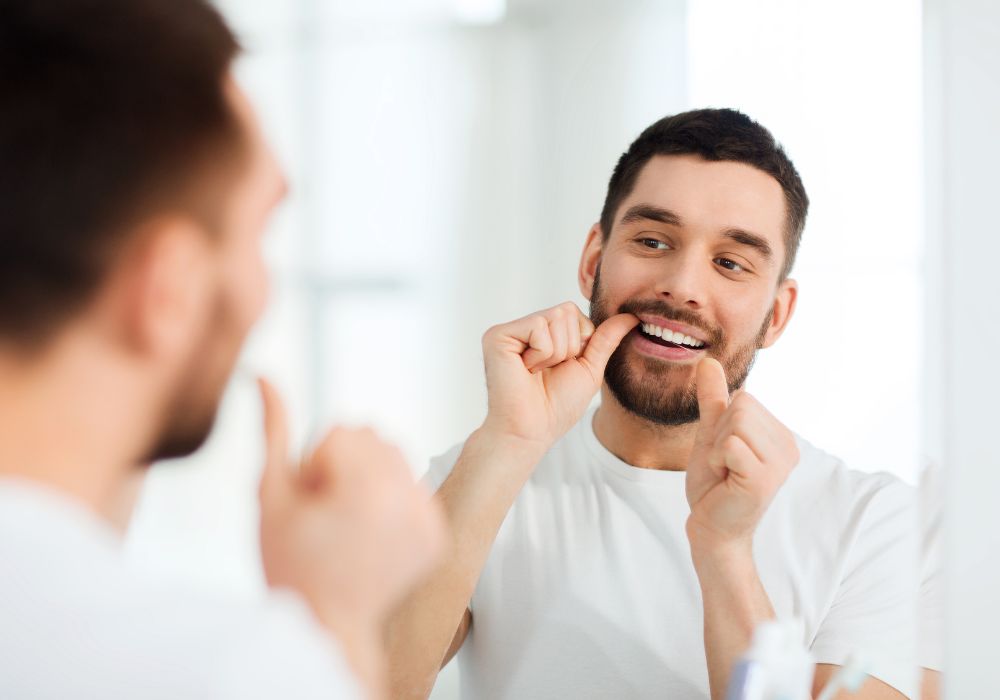 Regular dental cleanings and early treatment of problems are the best ways to avoid significant nighttime toothaches. Recommended prevention strategies include:
Brush twice daily – Thorough brushing removes cavity-causing plaque. Use proper technique and a soft-bristled brush.
Floss daily – Flossing cleans tight spaces between teeth that brushing misses. This prevents buildup of plaque and food particles.
Eat less refined carbs/sugars – Bacteria feed on carbohydrates to produce enamel-eroding acid. Limiting sugary foods and beverages helps starve bacteria.
Drink fluoridated water – Fluoride strengthens enamel making teeth more decay-resistant. Drinking fluoridated tap or bottled water provides a constant source.
Use fluoride toothpaste – Fluoride toothpaste strengthens teeth further and disrupts bacterial metabolism. Using it as directed helps fortify tooth surfaces.
See your dentist twice yearly – Regular cleanings allow early detection and treatment of cavities or other issues before they become serious. Professional removal of calculus also protects teeth.
Wear a night guard if grinding – Custom night guards shield teeth from damage caused by clenching and grinding during sleep. They help prevent bruxism-related symptoms.
Quit smoking – Smoking stains teeth, reduces saliva flow, and promotes gum disease. Kicking the habit protects teeth and gums.
With diligent oral hygiene and professional dental care, most people can avoid the disrupted sleep and misery of nighttime toothaches. But when they do flare up, seek prompt treatment for relief and to prevent larger problems.
Frequently Asked Questions About Nighttime Tooth Pain
What does it mean if a tooth hurts only at night?
Most causes of nighttime-only toothaches relate to positional changes when lying down. Cavity irritation, wisdom tooth impaction, sinus pressure, and bruxism pain can all intensify at night for this reason. Pain that only occurs at night warrants an evaluation by a dentist for proper diagnosis and treatment.
Why do some toothaches come and go?
Intermittent tooth pain usually indicates early stages of issues like tooth decay or gum disease. Inflammation comes and goes as bacteria and pressure on the inside of the tooth periodically increase. Without treatment, the pain eventually becomes constant as the problem progresses.
Is it normal for teeth to hurt after a filling?
Some sensitivity for 1-2 weeks after a new filling is common. But severe throbbing pain is not normal. Contact your dentist if strong pain persists beyond a few days or over-the-counter analgesics do not help. You may need an adjustment if the bite is too high on the new filling.
Can a sinus infection cause tooth pain at night?
Yes, sinus congestion and pressure can radiate to the upper back teeth, especially when lying down. Sinus toothache is usually worse when bending over and dull or aching. See your dentist or doctor to treat the sinus problem and relieve the pain. Antibiotics and nasal steroid sprays help clear sinus infections.
Why might wisdom teeth start hurting at night?
Impacted or partially erupted wisdom teeth often become painfully inflamed as they try to shift into place. Lying flat increases pressure on these already irritated teeth, so pain frequently worsens at night. Removing problematic wisdom teeth provides lasting relief.
Should I go to an ER for nighttime tooth pain?
For severe toothaches accompanied by fever, chills, trouble breathing or swallowing, or facial swelling, visiting an emergency room is warranted. These symptoms may indicate a dental abscess with spreading infection. Urgent care centers can also evaluate dental emergencies.
What pain medicine works best for toothaches?
Ibuprofen, naproxen, or acetaminophen provide effective relief for most nighttime toothaches. Ibuprofen and naproxen reduce inflammation while acetaminophen blocks pain signals. For severe pain, prescription codeine or hydrocodone may be needed short-term.
Can teeth ache with no cavities?
Yes, dental abscesses, bruxism, sinus congestion, and some other issues can cause tooth pain even without cavities present. Your dentist can identify any problems and recommend appropriate treatment to stop the ache.
Conclusion
Toothaches that awaken you from sleep are not normal and should never be ignored. Common causes like dental decay, bruxism, wisdom tooth impaction, and abscesses typically produce pain when recumbent as fluid pressure in the tooth shifts.
See a dentist promptly if nighttime dental pain persists. Leaving issues like infections untreated allows further destruction and risk of serious complications. Diagnostic exams and targeted treatment will resolve the problem and restore restful sleep. With proactive dental habits and regular professional care, most causes of nighttime toothaches can be prevented altogether.