Having whiter and brighter teeth is an increasingly popular aesthetic goal for many people today. With excessive coffee, tea, red wine and tobacco use, teeth often become discolored and stained over time. Unsightly teeth can lead to embarrassment and undermine self-confidence. Fortunately, there are many options available now for whitening your teeth and improving your smile. Teeth whitening has become a multi-billion dollar industry globally. One way people can get involved in teeth whitening is by taking a specialized training course. But who can actually participate in a teeth whitening course? Let's explore in more detail.
What Exactly is Taught in a Teeth Whitening Course?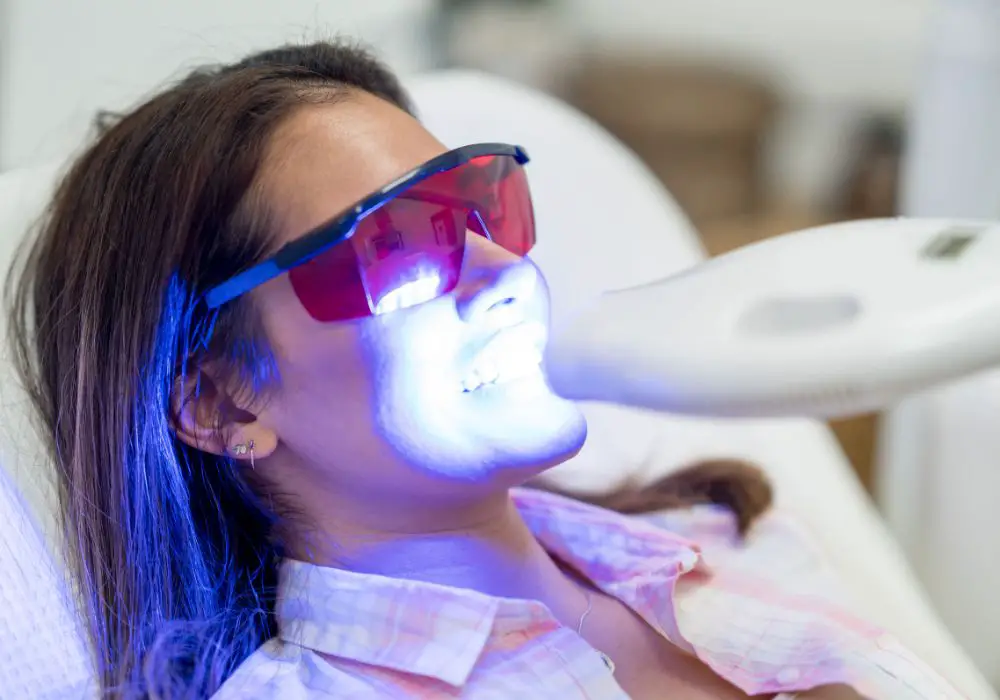 Teeth whitening courses aim to provide both theoretical knowledge and practical skills training to teach students how to safely and effectively whiten teeth. While curriculums can vary based on the provider, most basic courses will cover the following core topics:
In-Depth Tooth Anatomy and Physiology
Understanding enamel composition, layers, and properties
Dentin, cementum and pulp anatomy and function
Nerves, blood vessels, and structures of the tooth
How age and diet impact tooth color over time
Causes and Chemistry of Tooth Discoloration
Extrinsic vs. intrinsic stains – origin and composition
Impact of foods, drinks, tobacco, medications, and trauma
Role of enamel thickness, translucency, dentin properties
Permanent vs. temporary staining mechanisms
Whitening Products, Ingredients and Methods
Peroxide concentrations and delivery mechanisms
Carbamide vs. hydrogen peroxide – differences in activity
Activation via heat, light systems, or chemically
Take-home vs. in-office products – gels, strips, trays, syringes
New advancements in whitening chemistry and systems
Proper Exam, Photography and Shade Analysis
Initial oral health evaluation protocols and criteria
Intraoral camera use for baseline images and tracking
Shade guides and color measurement principles
Recognizing existing restorations and endo treated teeth
Step-by-Step Whitening Application Techniques
Proper isolation and moisture control procedures
Applying gels, filling trays, using brush tips with gel
Light system operation and techniques
Managing and troubleshooting application issues
Post-Procedure Patient Care
Temporary sensitivity remedies and prevention
Avoiding staining for first 48 hours after whitening
Long term maintenance with take-home options
When and how to "touch up" periodically after whitening
Safety, Precautions and Contraindications
Gum and tooth sensitivity guidelines and causes
Effects on existing restorations and dental work
Special considerations for pregnant or lactating women
Cases not suitable for peroxide whitening
Business, Marketing and Legal Considerations
Recordkeeping, insurance billing and marketing
Laws regarding scopes of practice and services
Certifications and permits required in each state
Informed consent documentation requirements
This covers the basics – more advanced courses may cover techniques like internal bleaching of non-vital teeth. The hands-on clinical training is vital to properly learn the actual procedures.
Who Typically Offers Teeth Whitening Training?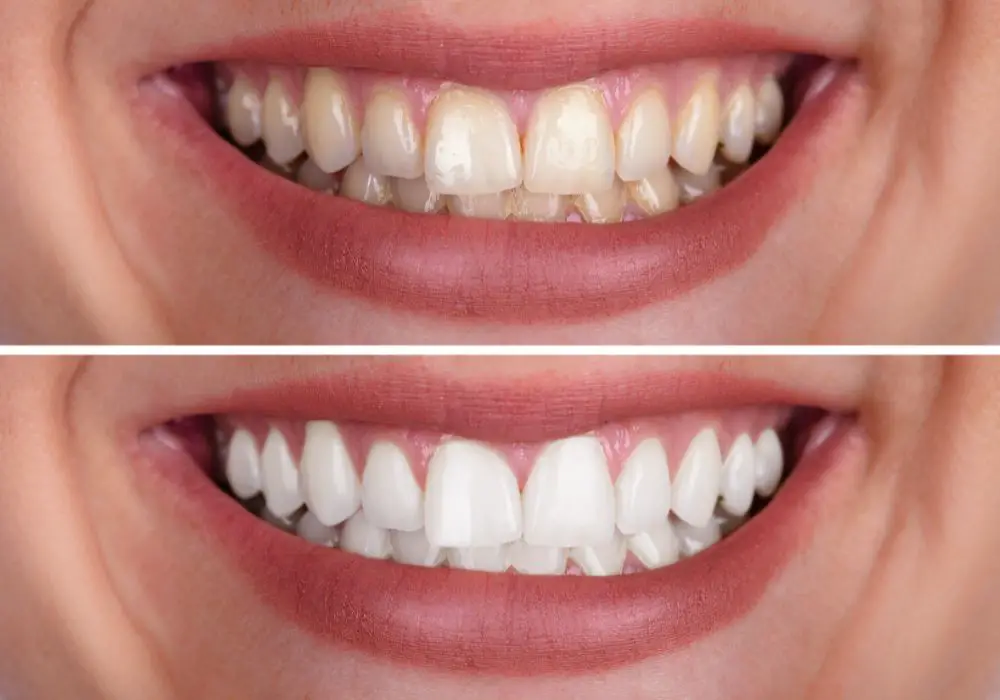 There are a wide variety of institutions and organizations that offer courses and certification in teeth whitening:
Dental schools at universities – generally the most thorough programs
Dental hygiene programs – many incorporate whitening into core curriculum
State and national dental associations – provide continuing education and accredited certifications
Private training institutes and "dental academies" focused specifically on teeth whitening
Individual dentists' offices – some hold their own whitening training courses
Dental product manufacturers – offer training on their proprietary whitening systems
Online education providers – give access to training through web courses
Esthetician and spa associations – advanced programs for skin and teeth technicians
The quality and depth of training can vary greatly depending on the provider. Programs approved by major dental boards and associations tend to be more standardized and comprehensive. Always verify what specific certifications a course will provide.
Who Can Legally Take a Teeth Whitening Course?
Given that teeth whitening involves an invasive dental procedure, there are some regulations regarding who can obtain training. Requirements vary by state, but in general the following individuals are eligible to take a teeth whitening course:
Licensed dentists seeking to expand their skills and offer new whitening techniques
Licensed dental hygienists taking continuing education to provide whitening legally under dentist supervision
Registered dental assistants in states that allow them to apply whitening with proper certification
Dental hygiene and assisting students as part of their core professional education and licensing
In some states, other licensed professionals like estheticians may take a course specifically approved for whitening
In a handful of states, laypersons can obtain special permits/certifications to provide teeth whitening services after approved training
Proof of professional background, age requirements, liability waivers, and dentist oversight are common prerequisites. The goal is to ensure students have relevant skills and experience to provide whitening safely and responsibly.
Quality courses teach legal scopes of practice and do not claim to override dental regulations. Individuals without a dental background can enroll in select introductory courses, but additional steps are required to provide paid services.
What Sort of Certification is Earned from a Course?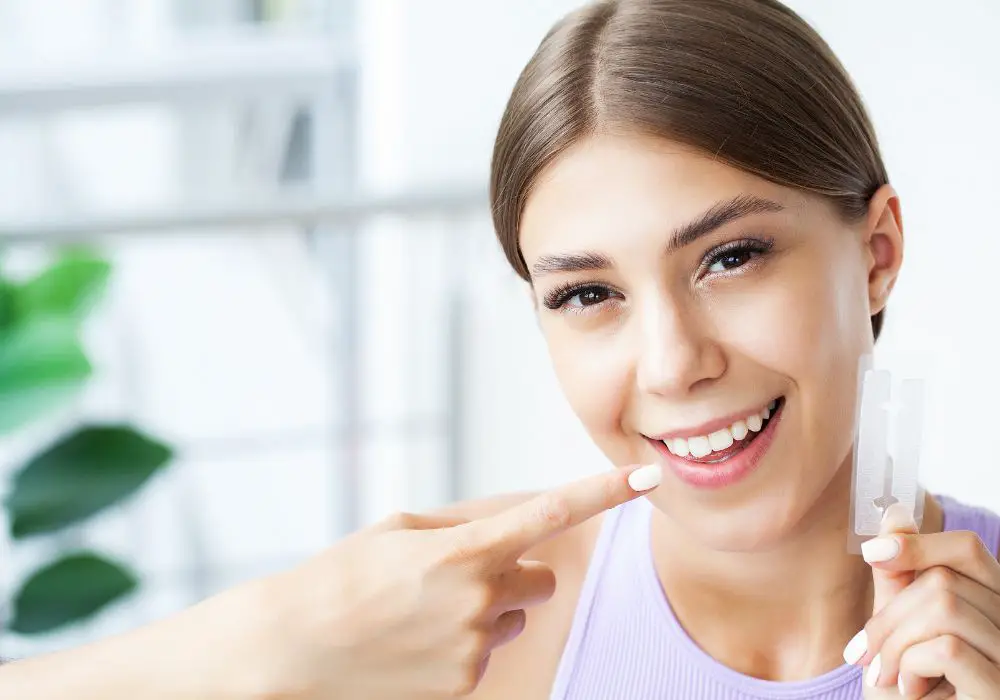 The type of certification issued after completing a teeth whitening course depends on factors like the provider, number of hours, and whether hands-on clinical training was included.
Potential certifications include:
Continuing education credits for licensed dentists and hygienists – helps meet state requirements
Certificates of attendance/completion – documents training but may not qualify to offer paid services
Licensing board-approved certificates – carry more weight and may permit services after testing
Product-specific certificates – demonstrate competency with a company's proprietary whitening system and technology
Special state permits – some states have specific "dental whitening" permits after approved courses
Always verify that any certificates earned from a course will be recognized by your state licensure board or other relevant regulators. Responsible courses provide clarity about what exactly their training qualifies you to do upon completion.
Can I Start My Own Teeth Whitening Business After a Course?
This is a complex question that depends largely on your state's regulations regarding scopes of practice for dental procedures. In many states, only a licensed dentist can open a business providing paid teeth whitening services to clients.
In some areas, dental hygienists and assistants can offer teeth whitening under the supervision and authority of a dentist. And a handful of states allow other trained individuals to provide services like a mobile teeth whitening business after receiving proper hands-on education.
But in general, the professional and legal consensus is that only licensed dentists should perform intensive clinical teeth whitening procedures outside of a dental office.
However, a teeth whitening course can still be valuable for an entrepreneur seeking to start a home teeth whitening kit business or offer chairside supervised services under a dentist. And the knowledge and skills gained will allow you to provide whitening services to family and friends without legal concerns.
Proper business planning, research into state regs, and professional insurance/oversight are still essential before offering clinical paid services after a course. But this training opens doors for some enterprising individuals. Just proceed cautiously and deliberately.
Who Can Benefit from Taking a Teeth Whitening Course?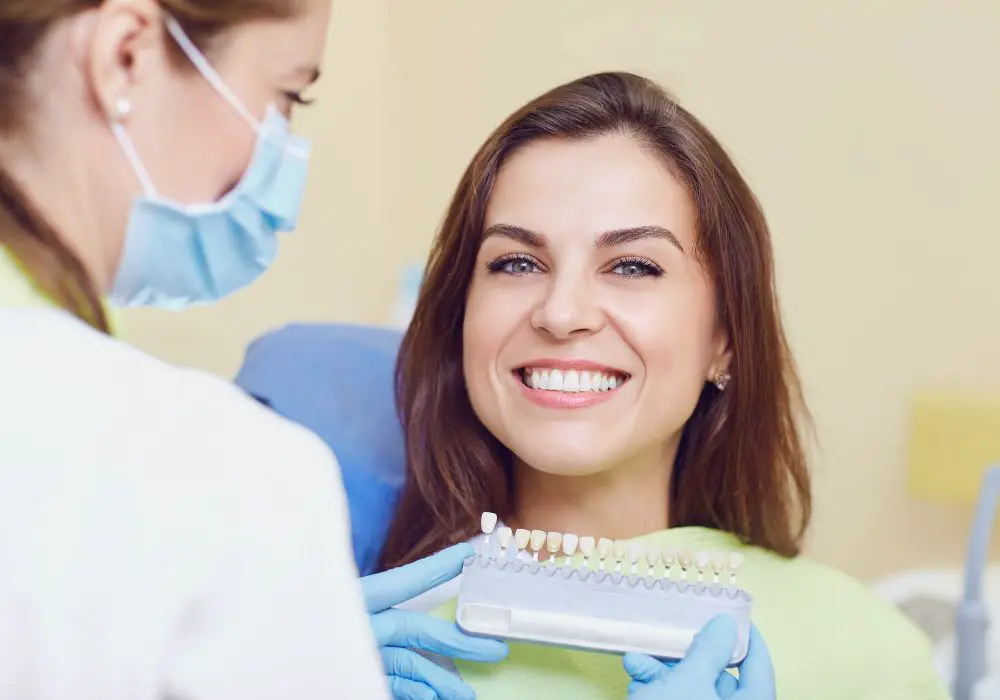 While prerequisites limit who can provide whitening legally, various individuals can benefit from the knowledge gained in a teeth whitening course:
Dental students – helps build clinical skills and cement knowledge from textbooks
Dental office staff – better understand procedures to explain to patients
Dental hygienists – expand services offered under dentists' supervision
Estheticians or spa professionals – add to expertise in enhancing appearance
Sales professionals – useful when marketing dental products and equipment
Entrepreneurs – acquire knowledge to start related businesses or offer mobile services
Dental assistants – gain skills to advance your career prospects
Regular individuals – learn to enhance your own smile or help family for free
The bottom line is anyone interested in learning more about the science, methods, and practice of professional teeth whitening can potentially benefit from a foundational course in the subject. It provides knowledge that can be applied in various contexts and industries related to dental healthcare and aesthetics.
Finding Quality Teeth Whitening Courses: What to Look For
Because teeth whitening training programs vary so widely in quality and scope, it's important to thoroughly vet potential courses. Here are key factors to look for when selecting a reputable training provider:
Hands-on clinical training – look for sufficient practical application time with gels, trays, light tools, and patient management. Typodont mannequins are ideal for realistic practice.
Small class sizes – programs with less than 10 students ensure adequate individualized attention and practice time.
Seasoned professional instructors – teachers should have real-world experience in whitening application, not just academic backgrounds.
Regulatory guidance – a quality course will explain clearly the regulations in your state and real limitations of the certification earned. Beware of exaggerations.
Proof of official accreditation – accredited programs from dental schools, hygiene programs or associations ensure standardized, valid curriculum.
Third party reviews – check reviews and feedback from past students before enrolling. This provides transparent insights into program quality.
Reasonable pricing – while quality training is not cheap, beware of exorbitantly priced courses that over-promise.
By carefully vetting providers using these criteria, you can find a teeth whitening course that provides genuine value and builds your skills tremendously.
Conclusion
While various individuals may participate in and benefit from teeth whitening training courses, legal authority to actually perform teeth whitening procedures and earn an income remains tightly regulated in most places. In general, only dentists and select dental professionals under their supervision can legally provide clinical whitening services to patients and clients.
Quality education programs on teeth whitening will clearly explain these regulations and not make dubious claims about letting you legally perform services just because you completed a course. There are a few exceptions in certain states that permit special training and permitting for non-dentists. But proceed with ample caution if pursuing paid teeth whitening work without a dental license.
For most people interested in the field, teeth whitening courses allow you to better understand the procedures, science and methods involved, even if you don't perform them professionally. And this knowledge can certainly be applied to improve your own dental aesthetics or help family in a legal DIY context. But be realistic about what exactly a course can qualify you to do. Public protection is paramount. With that caveat, quality whitening education can pay dividends for dental professionals and laypersons alike.