Teeth Matter
The Children's Dental Health Project's blog
Proposed rule on Association Health Plans threatens key protections for families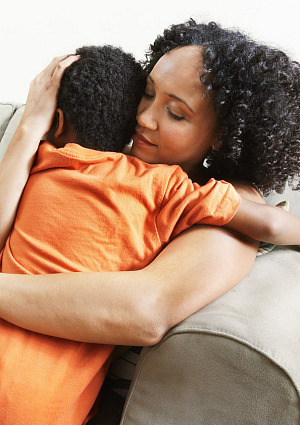 In January, the U.S. Department of Labor released a proposed rule that would weaken regulation of Association Health Plans (AHPs). The changes outlined in the proposed rule would likely eliminate important coverage standards and consumer protections established by the Affordable Care Act (ACA) in the name of thriftier insurance options. Given the impact of these changes on children's and families' ability to obtain oral health and overall health care, the Children's Dental Health Project (CDHP) submitted comments with 14 other organizations detailing our concerns about the rule. We believe this is among a number of troubling actions the administration is taking to dismantle ACA protections in the name of affordability and "choice."
While AHPs have recently received a great deal of attention as an inexpensive coverage option, they are nothing new. Business and employer trade associations, like chambers of commerce or local professional associations, have long offered health insurance to their members. In the past the quality and credibility of those plans ranged dramatically, but association plans were able to claim exemption from state insurance regulation by classifying themselves as "employers" under the Employee Retirement Income Security Act of 1974 (ERISA). Unfortunately, many of these plans had a history of fraud, leaving unpaid claims and undue stress for individuals and families in their wake. Congress consequently made changes to ERISA to give states more opportunities for oversight. Building on those reforms, under the ACA, Congress established more stringent reporting requirements for AHPs and instituted other guardrails to prevent fraud in the future.
In addition, the ACA required that these plans follow many of the same rules as insurance products in the individual market or the small group market. For example, they must protect people with preexisting conditions from price gouging and ensure coverage of essential health benefits (EHBs).
We are particularly worried that the rule's benefit changes might mean the end of guaranteed pediatric oral health coverage....Without this vital inclusion, families may not be able to access dental care for their children.
The proposed rule, however, would exempt AHPs from some of these ACA standards by allowing them to operate under a different set of rules: those that apply to group health plans. These and other changes outlined in the rule — allowing looser definitions of who could organize or buy into an AHP, removing coverage guarantees and other consumer safeguards, and opening the door to undermining state regulations — might translate to cheaper health plans. But what those plans would cover, who those plans cover, and who is looking out for children and families would all become very unclear.
CDHP has a number of concerns about how this could play out for families and kids in need of quality, affordable oral health coverage and care. We are particularly worried that the rule's benefit changes might mean the end of guaranteed pediatric oral health coverage. Currently, thanks to the ACA, children's oral health coverage is included in the slate of pediatric services provided as one of the EHBs. Without this vital inclusion, families may not be able to access dental care for their children. Research shows that children without dental coverage are significantly less likely to obtain needed oral health care.
But there are broader protections in the ACA that could also be undermined, such as:
Cost sharing protections that help families better afford needed care;
Network adequacy standards, which ensure that when families buy coverage, they can access health care professionals in their community;
Safeguards from insurers imposing annual and lifetime spending limits on EHB-related care, particularly critical for the economic security of families contending with chronic conditions; and
Important non-discrimination regulations to protect individuals and families from being charged more for coverage based on factors like age, gender, or the type of industry in which a person works. By contrast, the current proposal only specifies protection against discrimination based on an individual's health condition.
The rule is also unclear about states' roles to protect families from harmful insurance practices, even though states have played a major role in catching and preventing fraudulent behavior in the recent past.
The Children's Dental Health Project and our partners laid out these and other concerns in our comments to the Department of Labor, imploring agency officials to consider the rule's implications on children and families. While CDHP shares the administration's interests in addressing health care affordability, we also believe that basic protections and oversight mechanisms are critical to maintain. The rule risks eroding key advances in coverage and access to care in order to, imprudently, increase the availability of plans that do not meet kids' or families' needs. From the addition of dental coverage in the Children's Health Insurance Program (CHIP) to the inclusion of dental in the pediatric services EHB, Congress has repeatedly and unequivocally demonstrated the importance of oral health care as an essential component of coverage for children and adolescents. We will continue to urge policymakers to build on these important gains.
More From CDHP
Stay Updated
Keep updated on the latest news from CDHP.
Subscribe
›