Teeth Matter
The Children's Dental Health Project's blog
New legislation prioritizes pregnant women's oral health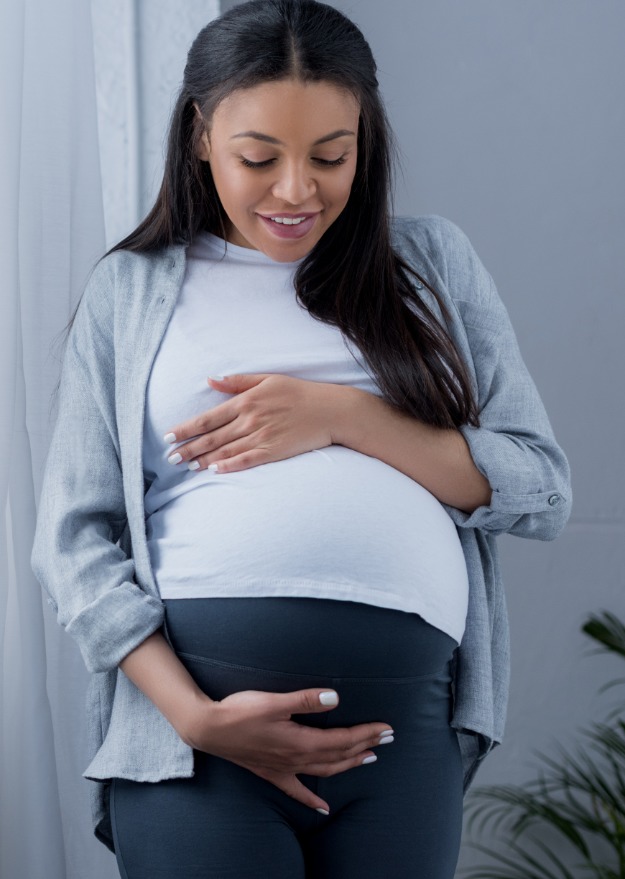 The U.S. is only one of two developed nations in which the number of women who die in pregnancy or childbirth has risen — rather than decreased — in the last 25 years. In response, Congresswoman Robin Kelly (D-IL-02) and Senator Dick Durbin (D-IL) this week reintroduced the MOMMA Act in both the U.S. House of Representatives and the Senate. First proposed last year by Rep. Kelly, the latest version of the bill aims to improve maternal health and reduce mortality rates. It would also be a huge win for pregnant women's oral health.
Current law governing Medicaid and the Children's Health Insurance Program (CHIP) only requires states to offer pregnancy-related benefits to new moms for 60 days after giving birth. The MOMMA Act would extend this coverage to pregnant women for one year postpartum. It would also require these programs to cover oral health care for pregnant women.
Today, state Medicaid/CHIP programs are not required to cover dental care for adults or pregnant women and, because such benefits are optional, they can end as soon as the day a woman gives birth. This change in particular is critical to supporting a woman's overall health and the health of her pregnancy. Untreated tooth decay may be linked to pregnancy complications, like preeclampsia and preterm birth. Additionally, expanding access to dental care during and after pregnancy is important to giving newborns a strong start, including ensuring a new mother's overall well-being. As CDHP highlights in our policy brief and Fall 2018 webinar, the current patchwork of coverage and eligibility standards are among the many impediments to oral health care for pregnant women and new moms.
The MOMMA Act is a clear recognition by members of Congress that oral health is critical to a woman's health, a healthy pregnancy, and the health of her child.
In addition to expanding Medicaid and CHIP coverage for pregnant women, the MOMMA Act takes other steps to prioritize their oral health. The bill:
Directs the Centers for Disease Control and Prevention (CDC) to provide states with technical assistance to improve reporting on factors affecting maternal mortality, including dental disease;
Further directs the CDC to issue best practices to state maternal mortality review committees and hospitals on strategies for preventing maternal mortality;
Authorizes $10 million for the Department of Health and Human Services (HHS) to create the Alliance for Innovation on Maternal Health Grant Program, aimed at implementing best practices for improving maternity care and reducing mortality;
Establishes regional centers of excellence to improve the education of health providers with respect to implicit bias and cultural competency, and includes dental schools as eligible entities;
Gives states the option to extend benefits under the Women, Infants, and Children (WIC) program to two years postpartum for all income-eligible women.
The MOMMA Act is a clear recognition by members of Congress that oral health is critical to a woman's health, a healthy pregnancy, and the health of her child. Moreover, this bill aims to correct longstanding inequities in our system, as both maternal mortality and poor oral health disproportionately affect women of color. CDHP applauds Senator Durbin and Congresswoman Kelly for making women's health a priority. We hope to see continued momentum on this issue in the months ahead.

More From CDHP
Stay Updated
Keep updated on the latest news from CDHP.
Subscribe
›