Teeth Matter
The Children's Dental Health Project's blog
New regulation may erode dental coverage for children and families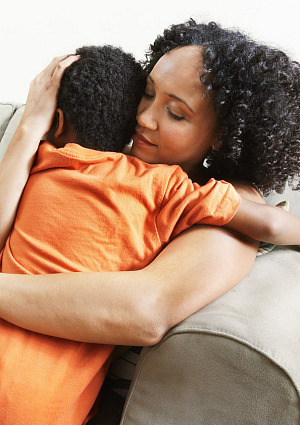 This week, the Centers for Medicare & Medicaid Services released the Notice of Benefit and Payment Parameters for 2019, a rule updating requirements for health and dental insurers under the Affordable Care Act (ACA). You may recall that, in December, Children's Dental Health Project (CDHP) and several partners expressed concerns with many of the changes outlined in the proposed rule. Reviewing the final rule, we remain deeply concerned about the impact these changes could have on families buying private health and dental coverage, especially on the state marketplaces.
Our biggest concern is that this rule further weakens the ACA's Essential Health Benefit (EHB) benchmark requirements, which guarantee a slate of covered services in state marketplaces and elsewhere. CDHP has previously expressed concern with the lack of clear standards for pediatric coverage under ACA. Luckily, to date, all states except Utah have utilized comprehensive EHB benchmarks for pediatric dental benefits. However, beginning in 2019, there is an increased risk that states could re-work their benchmarks in ways that do not meet children's oral health needs. As a result of the new rule:
States could choose a benefit package, or categories of benefits, from other states' EHB benchmarks. This option increases the risk of a race to the bottom; some states may look to cut consumer costs by adopting guidelines from peers with sparser protections, like Utah, for their guidelines.
States could also base benchmarks on "typical employer plans." This rule broadens the definitions of a "typical" plan, which could allow states to choose less common and less comprehensive private plans as "typical," weakening their coverage standards.
States cannot make their benchmarks more generous than they were in 2017. Under the rule, regardless of trends or desires of the state leadership, coverage protections can only get weaker, not stronger.
These changes could result in relaxed standards for private plan offerings in the individual and small group insurance markets — leading to less meaningful dental coverage for children and families.
"This rule makes children's dental coverage less essential — a step in the wrong direction when we know that oral health is critical to whole health and lifelong success."
Beginning in 2019, this rule would also end several vital consumer protections, making the experience shopping for marketplace coverage much more difficult for families. The rule would:
Eliminate actuarial value (AV) requirements for stand-alone dental plans (SADPs): Until now, the ACA required SADPs to offer "low" and "high" AV plans that, on average, cover 70% and 85% of the cost of covered services respectively. Ending AV standards could prevent consumers from easily understanding and comparing dental plan options. While CMS claims this change is about consumer flexibility, we fear that a focus on upfront cost without this guidance could compromise the quality, value, and ultimate utility of the oral health coverage a family purchases.
Eliminate standardized options in federally-facilitated marketplaces: "Standardized options" make plan selection easier by establishing insurance packages in each of the marketplace tiers (i.e. bronze, silver, etc.) that meet certain benefit structure and cost-sharing requirements. This helps families compare plans and find one that meets their needs. In states like California, DC, and Connecticut, standardized options have served to integrate children's dental benefits into medical plans. CDHP has previously urged HHS to include pediatric dental benefits in federal marketplace standardized options. Without these options, families may struggle to understand, compare, and determine what plan will best meet their children's oral and overall health needs.
Eliminate the "meaningful difference requirement." This provision requires marketplaces to make it as easy as possible for consumers to understand major differences between plans, so they can make the best choice for their families. CMS claims that this safeguard is not necessary because some areas have fewer insurer options than others. But without this protection, families will have less support to understand their plan options, regardless of how many are available to them.
Weaken network adequacy and provider standards: The ACA requires that insurers have adequate provider networks to meet the needs of enrollees. It further requires health and dental plans to contract with "essential community providers," like community health centers and children's hospitals. However, this new rule reduces the percentage of essential community providers that each plan must have in their network and reduces federal oversight of network adequacy, so families could end up with a plan that covers less dental providers in their area.
Weaken navigator requirements: Enrolling in coverage requires knowledge about insurance, access to a computer, and making some complicated choices. It can be an involved and time-consuming process, particularly for consumers needing unique support, such as older adults or those without internet access. The ACA established marketplace "navigators" as individuals or groups who support families through this process. The new rule removes key navigator standards, which may make it more difficult for families to obtain the assistance necessary to get covered.
CDHP and its partners have long worked to improve the way that dental coverage is treated under the ACA. Along with other proposed changes that undermine EHB coverage, this rule makes children's dental coverage less essential — a step in the wrong direction when we know that oral health is critical to whole health and lifelong success.
Over the next few weeks we will be highlighting opportunities at the state level to protect EHB coverage and ensure that children and families have access to comprehensive, affordable insurance that meets their oral health needs.
More From CDHP
Stay Updated
Keep updated on the latest news from CDHP.
Subscribe
›